---
Tucker Carlson Interview Edward Dowd on the Excess Mortality Related to the "Vaccines"
The Art of Liberty Foundation and Etienne de la Boetie2 bring you 5 fresh and dank memes every Friday, delivered right to your inbox.

Enjoy these pokes at the powers that shouldn't be.
---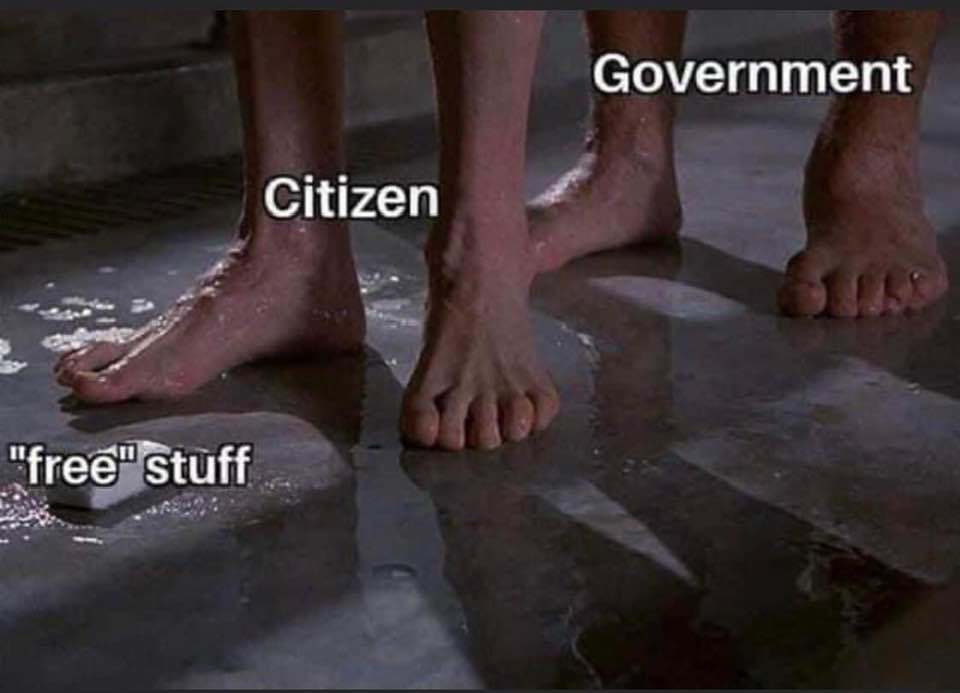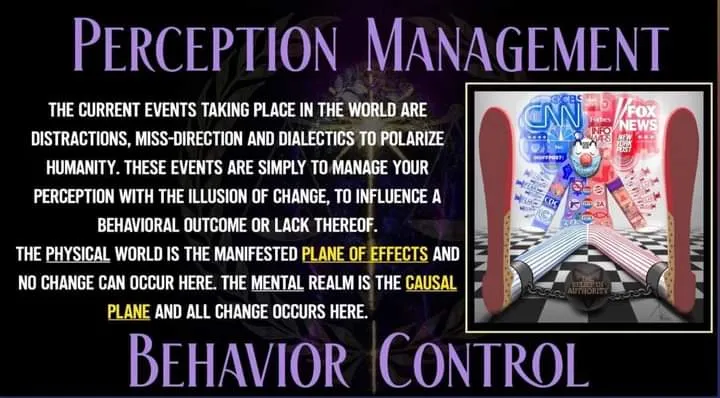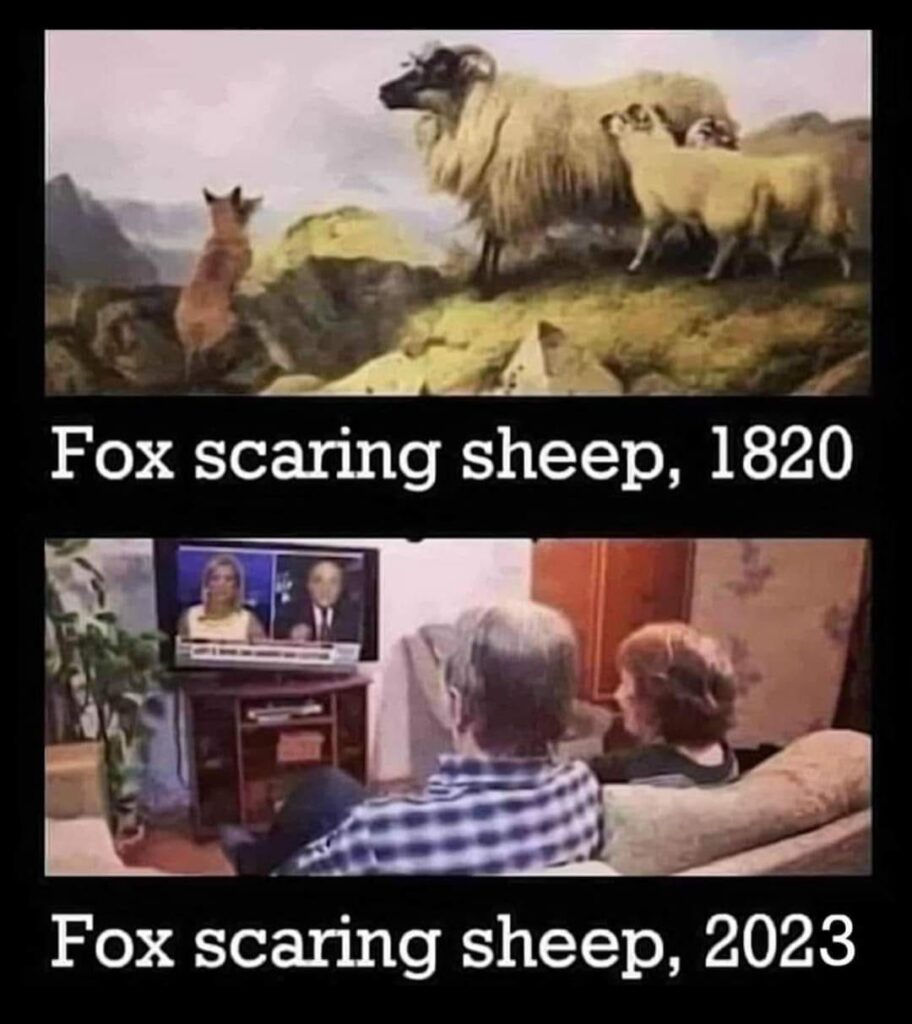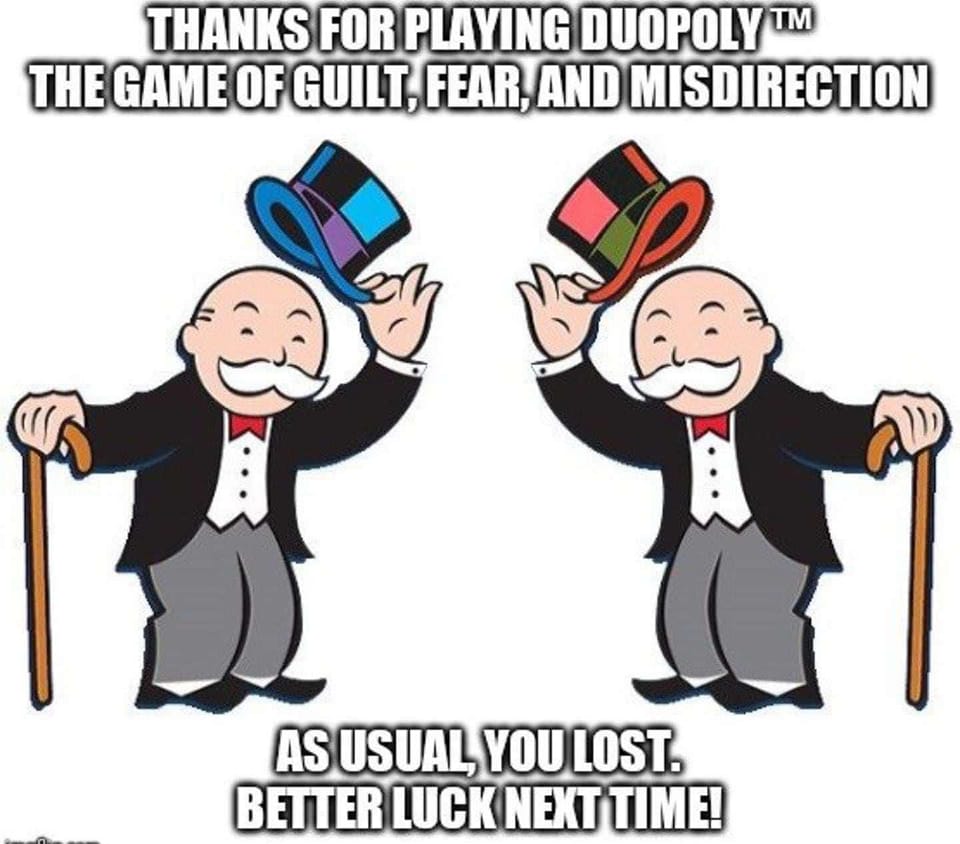 Interview of the Week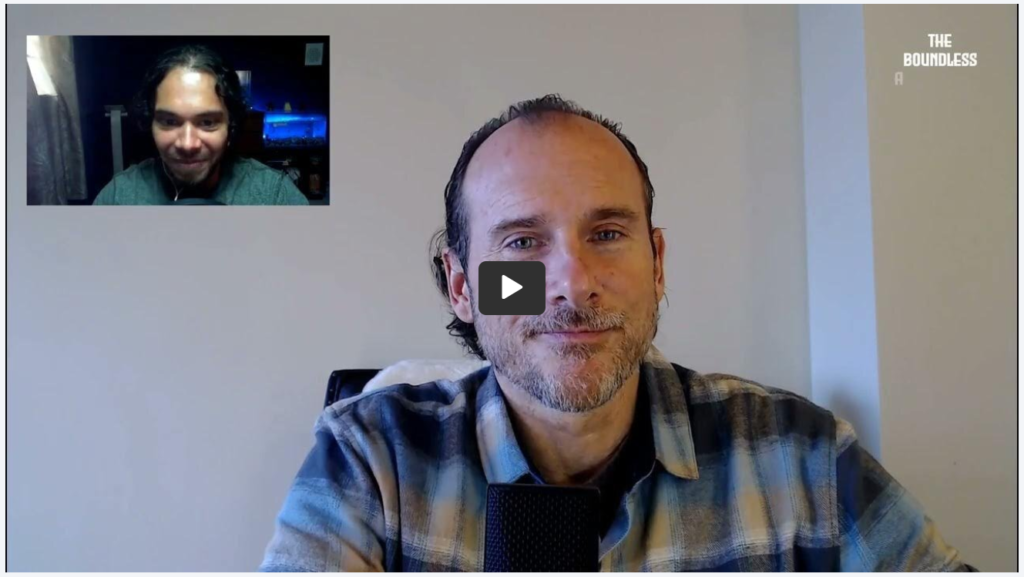 I wasn't going to post this podcast because I have covered…
Video of the Week
New January 6th Videos Expose a Metropolitan Police Officer Declaring They Were "Set Up"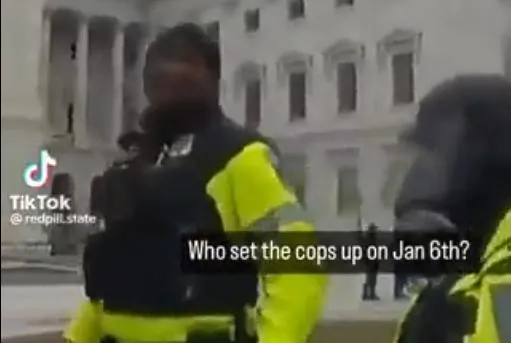 New Washington DC Metropolitan Police Department body camera footage from January 6th, obtained from a trial, shows an officer saying he was "set up".
He appeared to be upset about how easily the Capitol was infiltrated and stated, "They set us the [expletive] up. "That's what they did. They set us up." Additional footage shows undercover law enforcement officers infiltrating the crowds of patriots, pointing to a set up against the Trump supporters.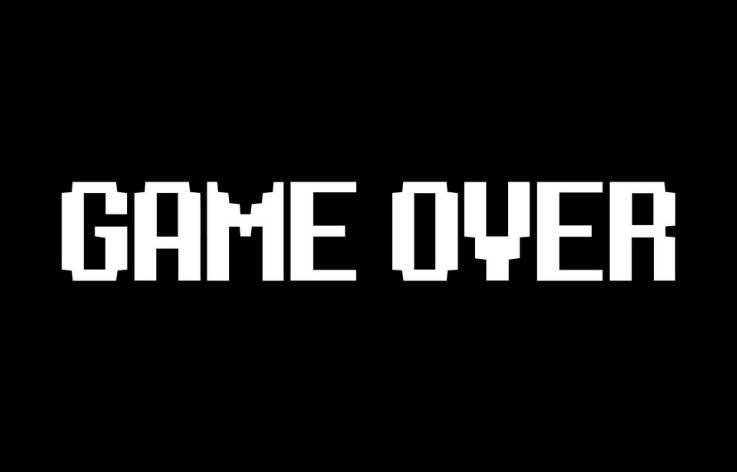 By Steve Kirsch, Founder Vaccine Safety Research Foundation

This may well be the most important article I'll write in 2023.
In this article, I publicly reveal record-level vax-death data from the "gold standard" Medicare database that proves that:
The vaccines are making it more likely that the elderly will die prematurely, not less likely
The risk of death remains elevated for an unknown period of time after you get the shot (we didn't see it return to normal)
The CDC lied to the American people about the safety of these vaccines. They had access to this data the entire time and kept it hidden and said nothing.
If there is one article for you to share with your social network, this is the one.

Continue reading…

News of the Week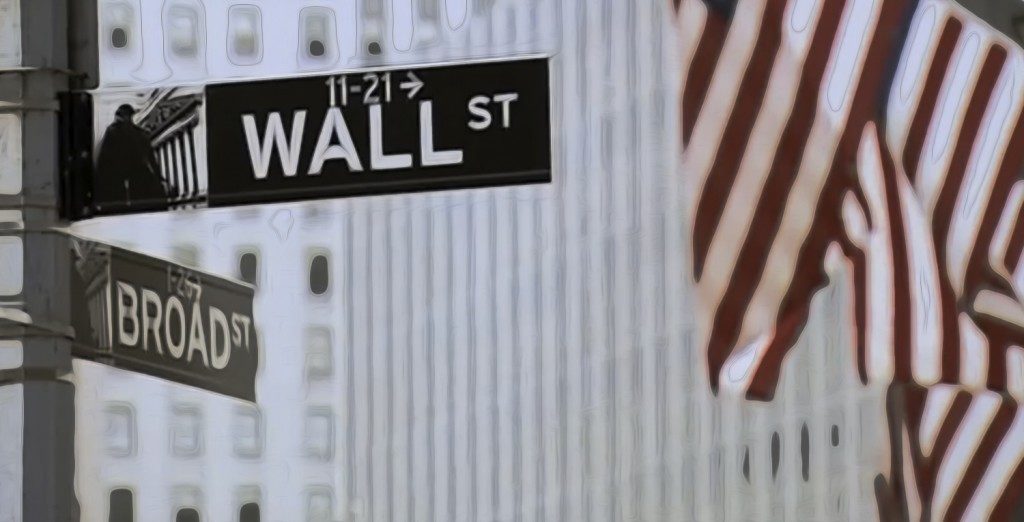 Now that soaring rates have burst the commercial real estate bubble, the carnage is coming fast and furious.
This morning Bloomberg reports that Wall Street's largest commercial real estate landlord, private equity giant Blackstone, has defaulted on a €531 million ($562 million) bond backed by a portfolio of offices and stores owned by Sponda Oy, a Finnish landlord it acquired in 2018.

Continue Reading…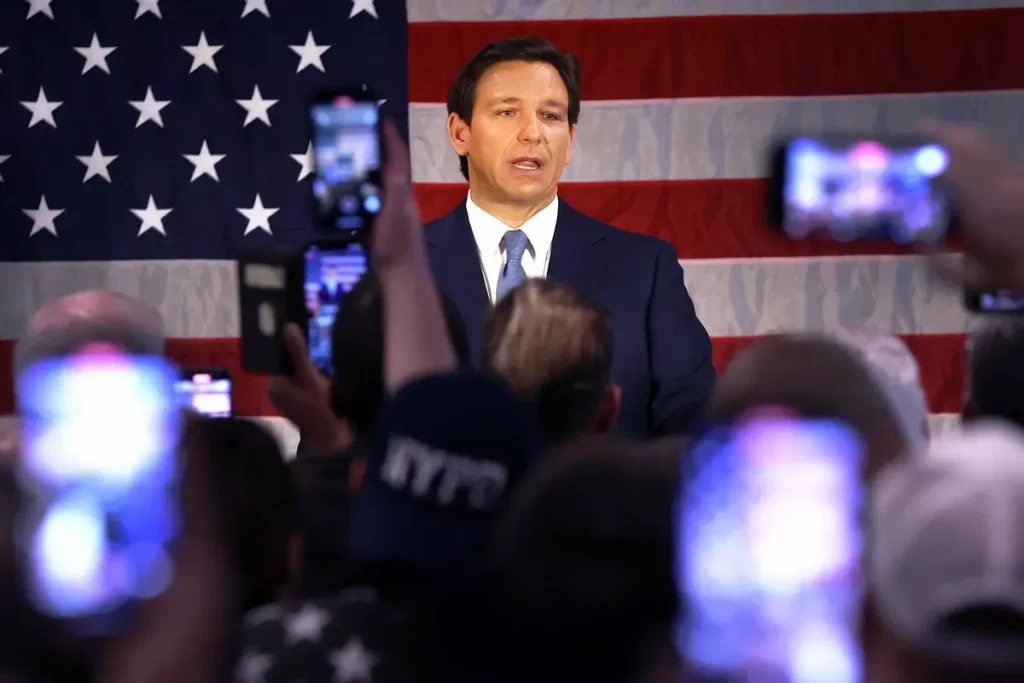 Florida Sen. Jason Brodeur (R-Lake Mary) wants bloggers who write about Gov.
Ron DeSantis, Attorney General Ashley Moody, and other members of the Florida executive cabinet or legislature to register with the state or face fines.
Brodeur's proposal, Senate Bill 1316: Information Dissemination, would require any blogger writing about government officials to register with the Florida Office of Legislative Services or the Commission on Ethics.

Continue Reading…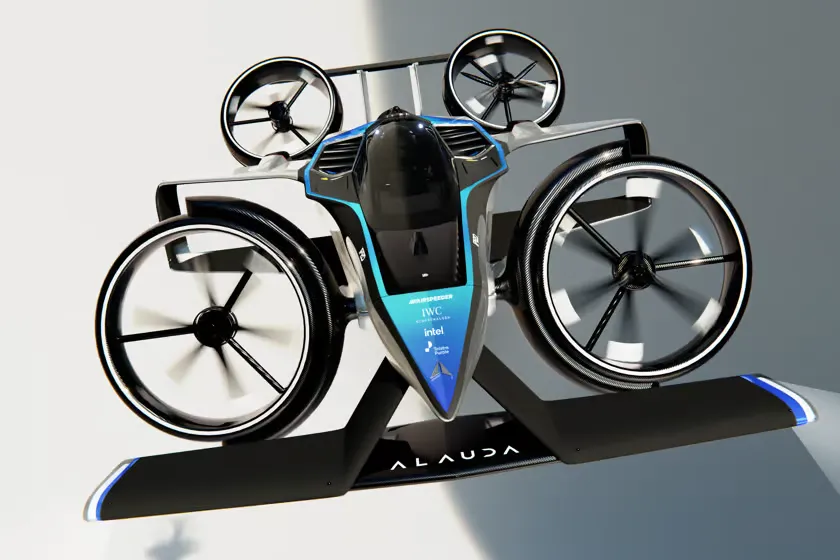 A first look at the striking design of the Airspeeder Mk4 racing eVTOL

Following more than 350 test flights and two demonstration races of its remotely piloted Airspeeder Mk3 eVTOL, Alauda Aeronautics has revealed the design for the first crewed racer – which boasts a top speed of 360 km/h and a range of 300 km.

Continue Reading…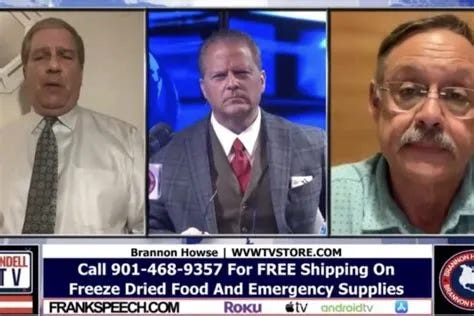 Attorney John Thaler joined Brannon Howse with former Arizona State Representative Mark Finchem

Attorney John Thaler joined Brannon Howse with former Arizona State Representative Mark Finchem Friday night on Lindell TV to explain the alleged phony mortgage and real estate transaction scam used by the Sinaloa Cartel to bribe elected officials and control the state of Arizona.

Continue Reading…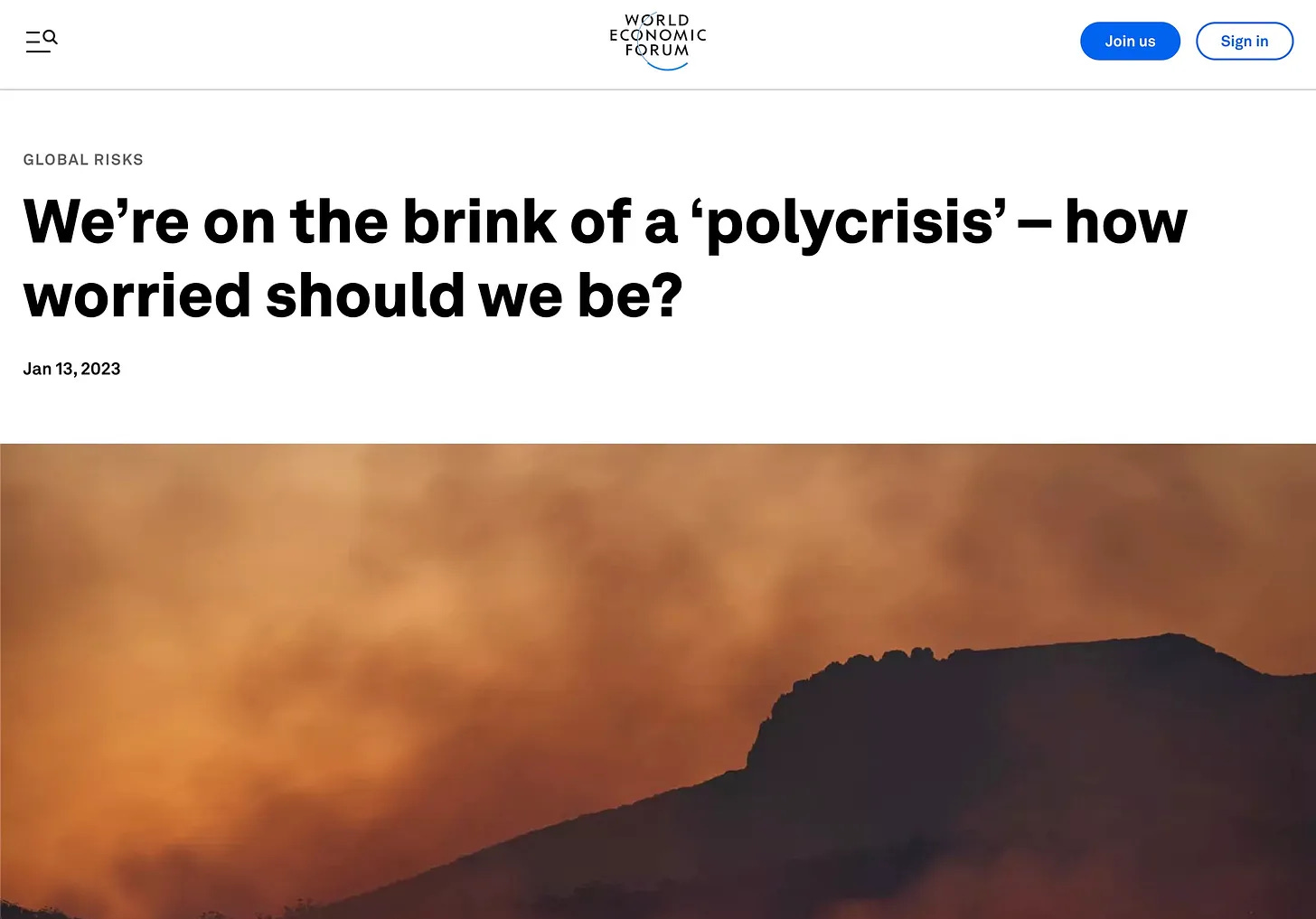 Last month in one of their usual fear mongering articles the WEF coined the term "polycrisis."
What they were really coining is POLYPSYOP.
According to the article, which essentially telegraphs and normalizes the WEF's upcoming manufactured "cascading and connected crises," the following psyops will be further broken out this year:
The world is facing connected risks that threaten a polycrisis.
The cost-of-living crisis is the most immediate and severe global risk.
Climate-related risks are the biggest future threat facing the world.
A polycrisis could have catastrophic consequences including armed conflict.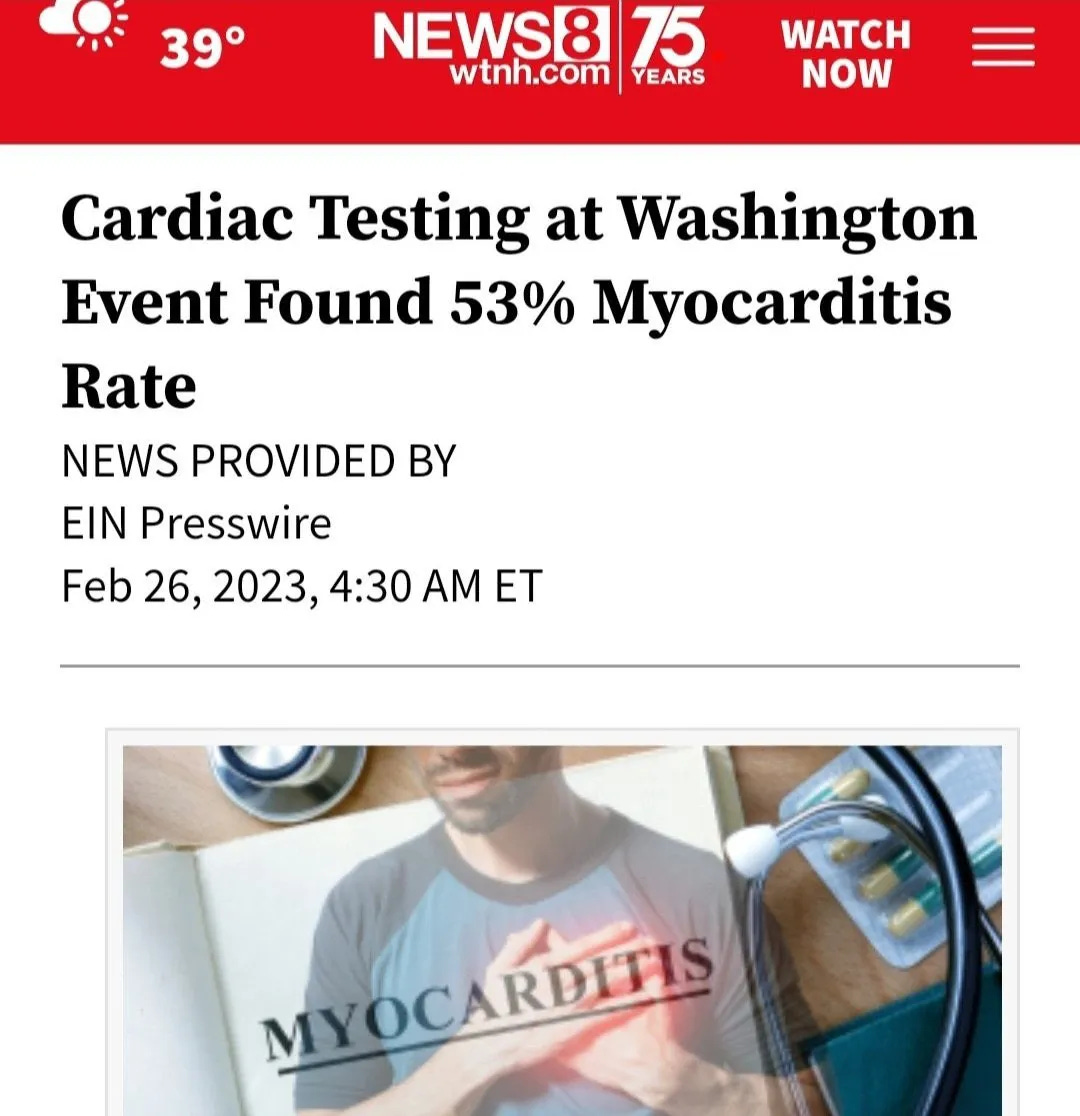 An interesting story was reported on Feb.26, 2023 by News 8 WTNH, New Haven, CT. They took the story down about 24 hours later but it is still available on EIN Presswire (click here).

(Addendum: they took it down as well, it has been archived here (click here).

"Nearly 500 people from Washington, Oregon and Idaho gathered at the Wenatchee Convention Center in Washington State on Saturday, January 28 to hear and share stories of…injuries and deaths from COVID shots and hospital protocols; careers upended and families torn apart by mandates; and numerous harms from closures of schools, businesses and churches."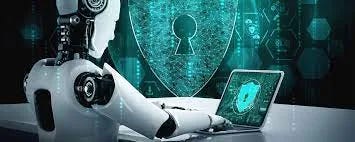 Full spectrum combat across the digital landscape, however, will only intensify, as a new report from the Brookings Institution, a key player in the censorship industrial complex, demonstrates.

First, a review. Reams of internal documents, known as the Twitter Files, show that social media censorship in recent years was far broader and more systematic than even we critics suspected.

Continue Reading…
If you thought the Zuckerberg interference in US elections was over in 2020 when Democrats pulled off a shocking victory over President Trump five days after Election Day, you would be wrong.

Zuckerbucks are back. And Democrats are now going after local elections offices around the country and pushing far-left candidates or secret sleepers to move elections in the Democrat Party's direction.
Continue Reading…
For weeks, we've been inundated with news about the high cost of eggs. Even if we haven't heard the talking heads discussing high egg prices, we've seen the shocking prices at the grocery store.

What is going on?

If you listen to the news or do a quick Google search, you're going to find a lot of the same answers: There is an avian flu that has killed birds, and, as a result, we are experiencing an egg shortage.

Continue Reading…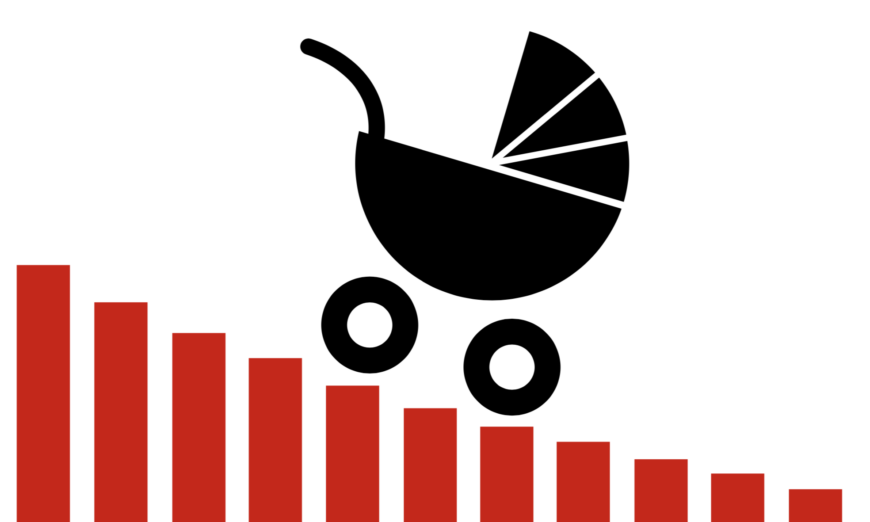 Since the beginning of COVID, vital statistics as reported by governments around the world, are hard to come by. Spotty availability hinders analysis and understanding.
For example, even today in the United States, Massachusetts, New York, Illinois, and Washington are four of the states that, as of this writing, have not updated births data since 2019 and 2020.
---
Upcoming Liberty Events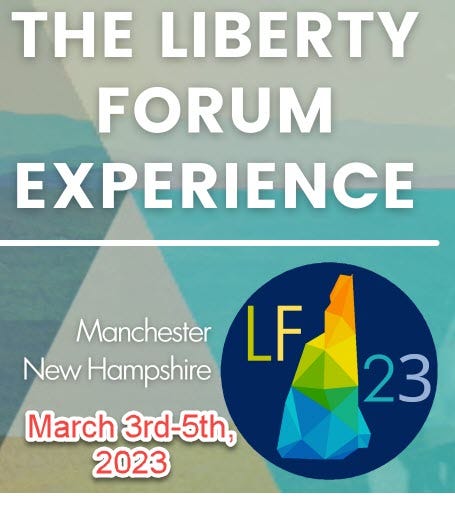 The Liberty Forum is March 3rd-5th at the Best Western Plus just minutes from the interstate the Boston-Manchester Regional Airport at 1199 South Mammoth Road, Manchester, NH

Rooms will be available at a discount ($115 per night), just call the front desk at 603-627-2525 and let them know you are with Liberty Forum.
Meet Etienne de la Boetie2 @ the FSP's Liberty Forum where he will be exhibiting and signing copies of "Government" – The Biggest Scam in History… Exposed!
---
March 3rd – March 5th 2023 – The Free State Project's Liberty Forum – Manchester, NH – – Etienne will be at the FSP's Liberty Forum exhibiting and selling copies of "Government" – The Biggest Scam in History… Exposed!
March 18-19 – Libre Planet – Free Software Foundation's Conf March – Cambridge, MA
April 20-24 – Mid-Continent Liberty Festival(MidFest) – Spavinaw, OK
May 26-29 – Chillderburg Go! – Spring Branch, TX
June 19-25 – Porcupine Freedom Festival – Lancaster, NH

June 24-25 – Freedom Under Natural Law 3: Trivium – Online – Etienne de la Boetie2 will be presenting

July – Rainbow Gathering – PA or NH.. Official location not announced yet
July 12-15 – Freedom Fest – Memphis, TN
July 27-31 – Midwest Peace and Liberty Fest – Gaines, MI
August 2023 – The Jackalope Freedom Festival – Baca Meadows, AZ
August 4-6, AnarCon – Gore, Virginia

September 2023 (TBD) – The Freecoast Festival – Portsmouth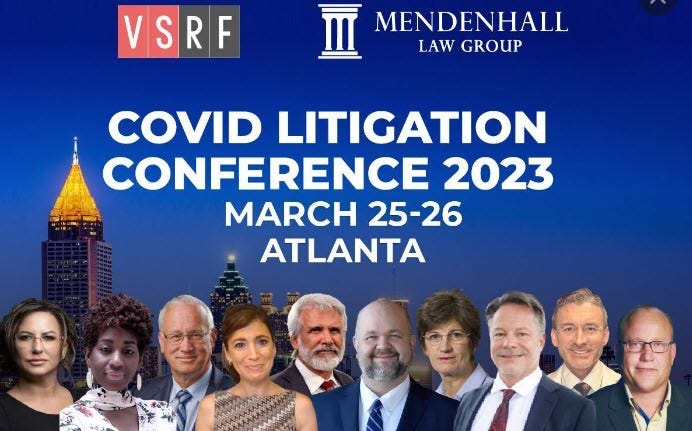 Release the Lawyers! Here comes massive litigation against Big pHARMa and the federal, state, and local "governments" that mandated eugenics-linked bio-weapons masquerading as "vaccines" https://vsrf.ticketleap.com/covid-litigation-conference/
Get together: Meet others, have fun, and get involved: Arizona: Sedona Freedom Movement, Sedona Conscious Collective California: Complete Liberty(San Diego), San Diego Freedom Alliance, Santa Cruz Voluntaryists, Bay Area Voluntaryists , The Mises Circle Orange County (Newport Beach) Colorado: We Are Change(Denver),Liberty on the Rocks (Denver), Kansas: Libertarian Free Thinkers of Kansas City, Michigan: The Michigan Peace and Liberty Coalition(Detroit) New Hampshire: Free State Project, Free State Project Calendar of NH Liberty Events (statewide), The Praxeum (Liberty Center in Dover/Portsmouth, NH), The Wearehouse (Liberty Center in Weare, NH), The Quill (Liberty Center in Manchester, NH) The Shell (Liberty center in Rollinsford, NH) Massachusetts: Boston Liberty Hang Out New York Anarcho-Capitalist Meet up, Texas:Voluntaryists of Dallas/Fort Worth, Houston Free Thinkers, Voluntaryist of Austin Utah: Bountiful Voluntaryist Meet Up Virginia – Liberate Richmond Washington State: Seattle Ancaps Voluntarists Libertarians, Tacoma Liberty on the Rocks.

Europe: London Anarchy Meetup, Libertarian Meetups – Göteborg, Sweden
Asia: VOLUNTARYISM! Living Peacefully and Morally! ( Pattaya, Thailand)
Everywhere: Freedom Cell Network, Caledonia
Have a Liberty event, group or meet-up that you would like featured in our calendar? Drop us an e-mail to: Events@ArtOfLiberty.org
Memes Bonanza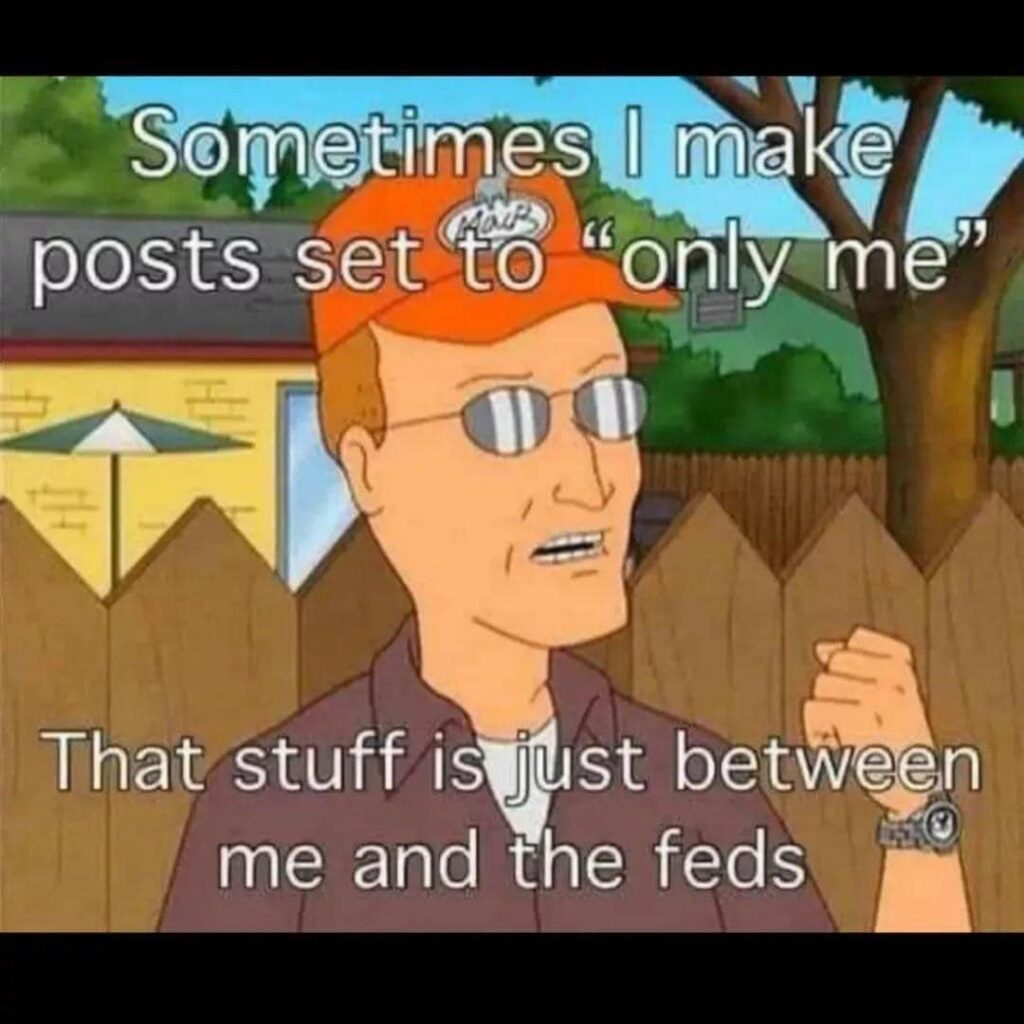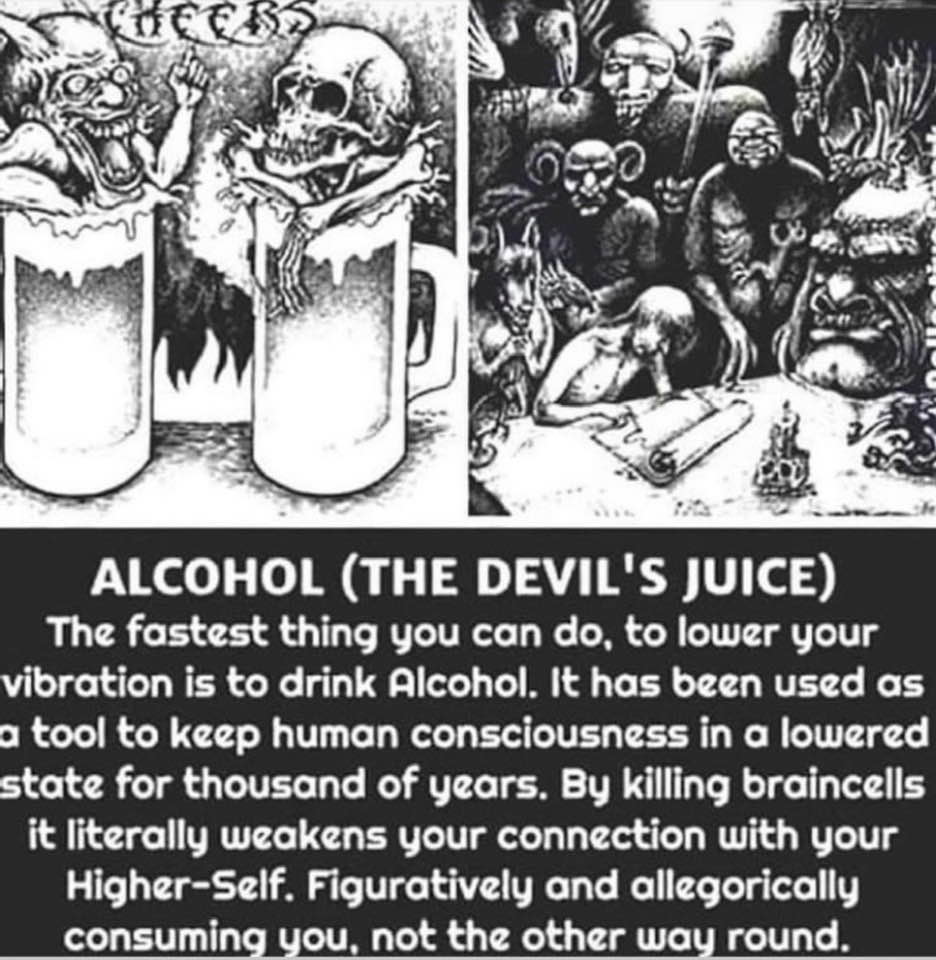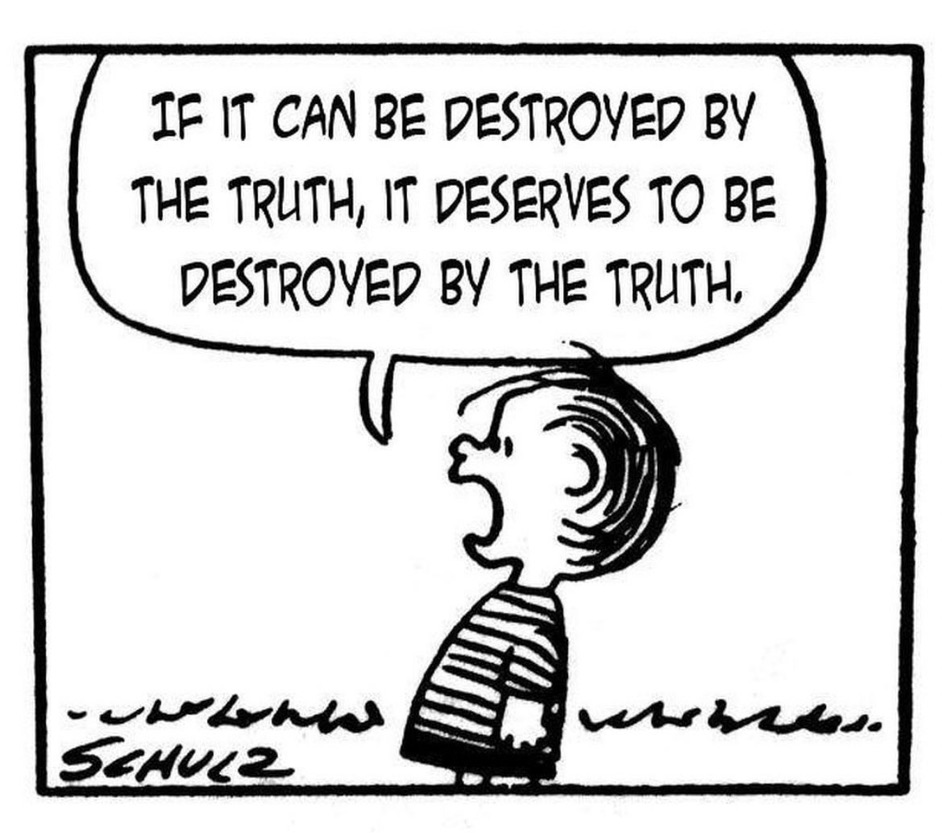 New Art of Liberty Substack – The Daily New
First in my scope is BAE Systems
Specialize in killing people from a distance
Power is a drug and they feed the addiction
Immediate deletion of people's existence
Who says what is and what isn't legitimate resistance
To push these buttons you don't need a brave heart
State of the art darts leave more than your face scarred
You might impress an A&R with your fake bars
'Cause you probably think Rolls Royce only make cars
This is for the colonizers turned bomb-providers
Take this beef all the way back to Oppenheimer
They call it warfare but your wars aren't fair
If they were there'd be suicide bombers in Arms Fairs
Scam for the funds, they will mangle your son
If you try to speak out they will stamp on your tongue
To your land they will come till you stand up as one
It's begun
---
New Art of Liberty Substack – The Daily New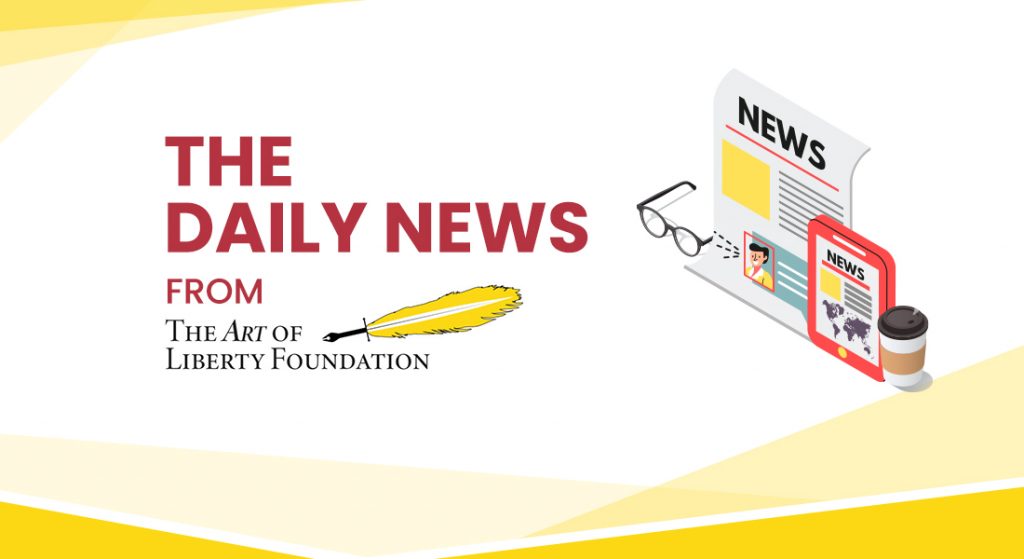 We are launching a new Substack called the Daily News @ DailyNewsFromAoLF.Substack.com with real-time articles for news junkies. Get curated alternative news from the Art of Liberty Foundation's founder Etienne de la Boetie2. More frequent e-mails than our low-volume important list @ ArtOfLiberty.Substack.com and our weekly summary of the alternative news at FiveMemeFriday.Substack.com
We are hiring a part-time employee to help with the additional content posting. It is going to cost an extra $500 per month. If you value curated news then would you please consider supporting our effort by either becoming a paid Substack member OR donating at ArtOfLiberty.org/Donate.
We Have the Best Sponsorship Offer On Substack!

Go paid at the $50 a year level, and we will send you a free paperback edition of Etienne's book "Government" – The Biggest Scam in History… Exposed! AND a 64GB Liberator flash drive if you live in the US. If you are international, we will give you a $10 credit towards shipping if you agree to pay the remainder.

Support us at the $250 Founding Member Level and get a signed high-resolution hardcover of "Government" + Liberator flash drive delivered anywhere in the world. Our only option for signed copies besides catching Etienne @ an event.
Free State Project Corner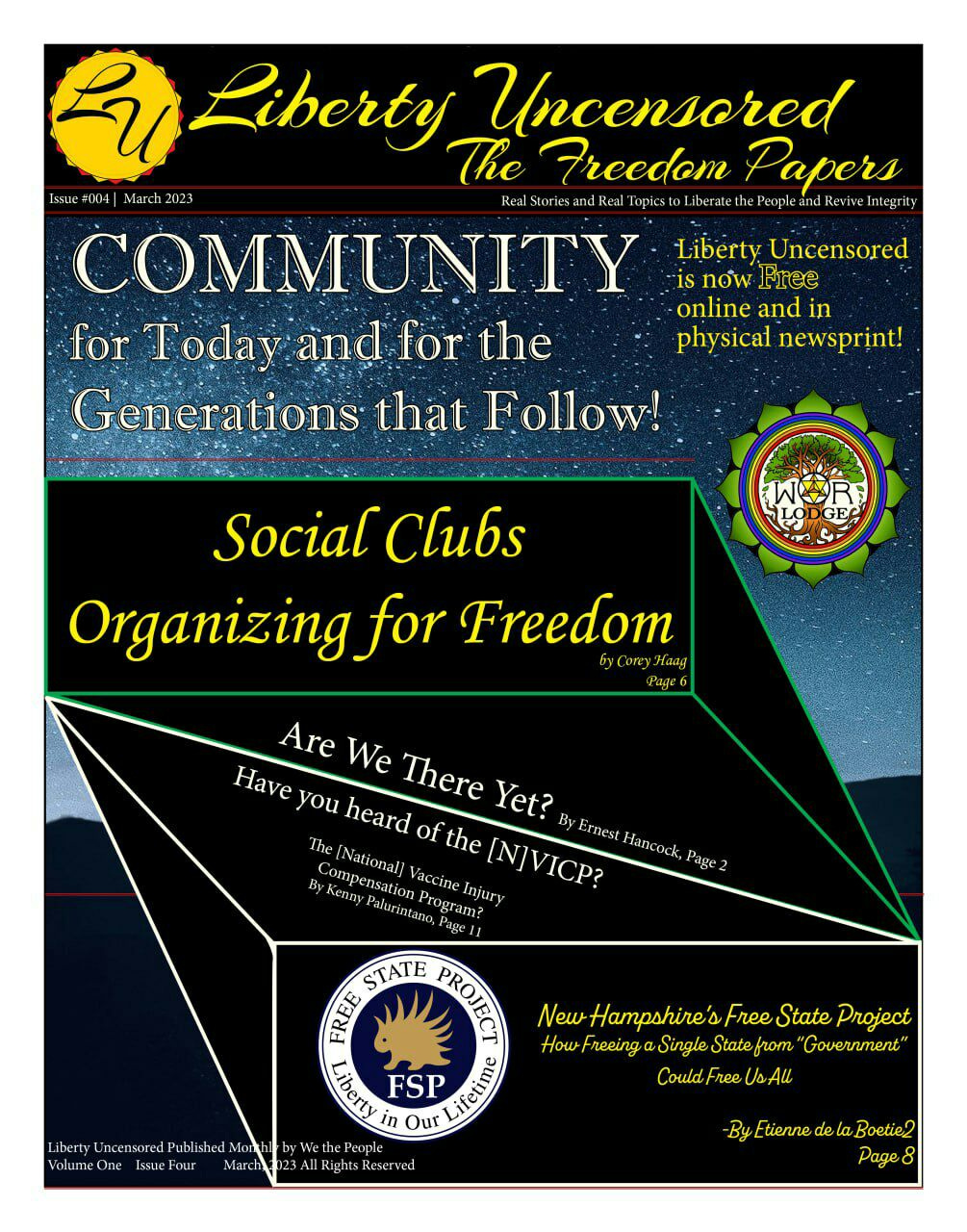 The Art of Liberty Foundation's overview of the Free State Project makes the cover of Liberty Uncensored as interest in the Free State Project surges. From the soon-to-be Sold Out Porcfest festival to a new documentary from Boston's NBC affiliate to THOUSANDS of liberty-oriented individuals relocating to New Hampshire in the past couple of years, the libertarian migration movement is accelerating.

Etienne de la Boetie2 will be at this weekend's Liberty Forum signing books and working on getting Pop Up Guerrilla Bookstores in New Hampshire to expose the illegitimacy and criminality of "Government" widely in the state. We call it the Pre-State Project and we are working on accelerating the Liberty goals of the Free State Project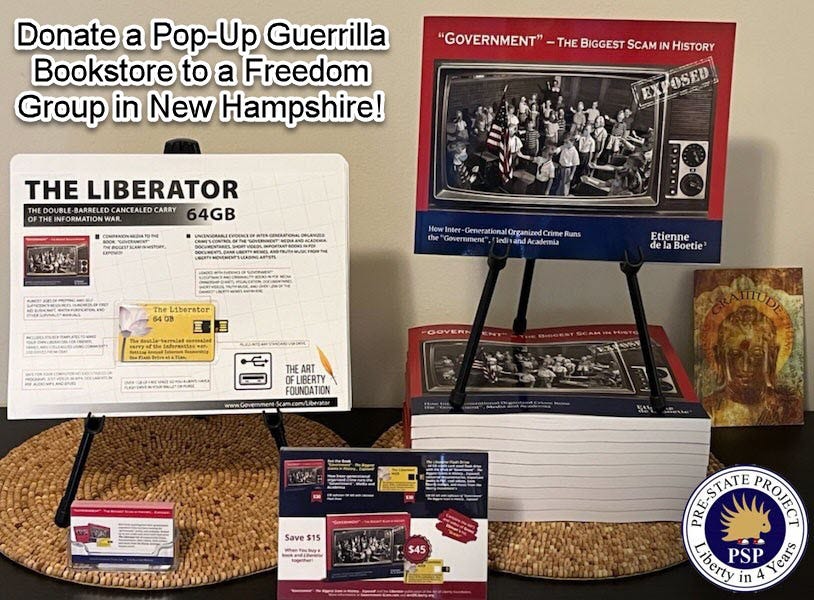 Now Art of Liberty Foundation and Free State Project supporters can donate a Pop-Up Guerrilla Bookstore in New Hampshire OR Donate 10 copies of the book to NH Libraries, politicians, and cops.

For folks that donate a Pop-Up Guerrilla Bookstore, the cost is $300, and we give the bookstore to a Liberty group such as The Quill, NH Liberty Alliance or the Wearehouse and the group can earn between $450 and $600 depending on the ratio of $45 Book + Liberator bundles and $30 Book / $30 Liberator sales.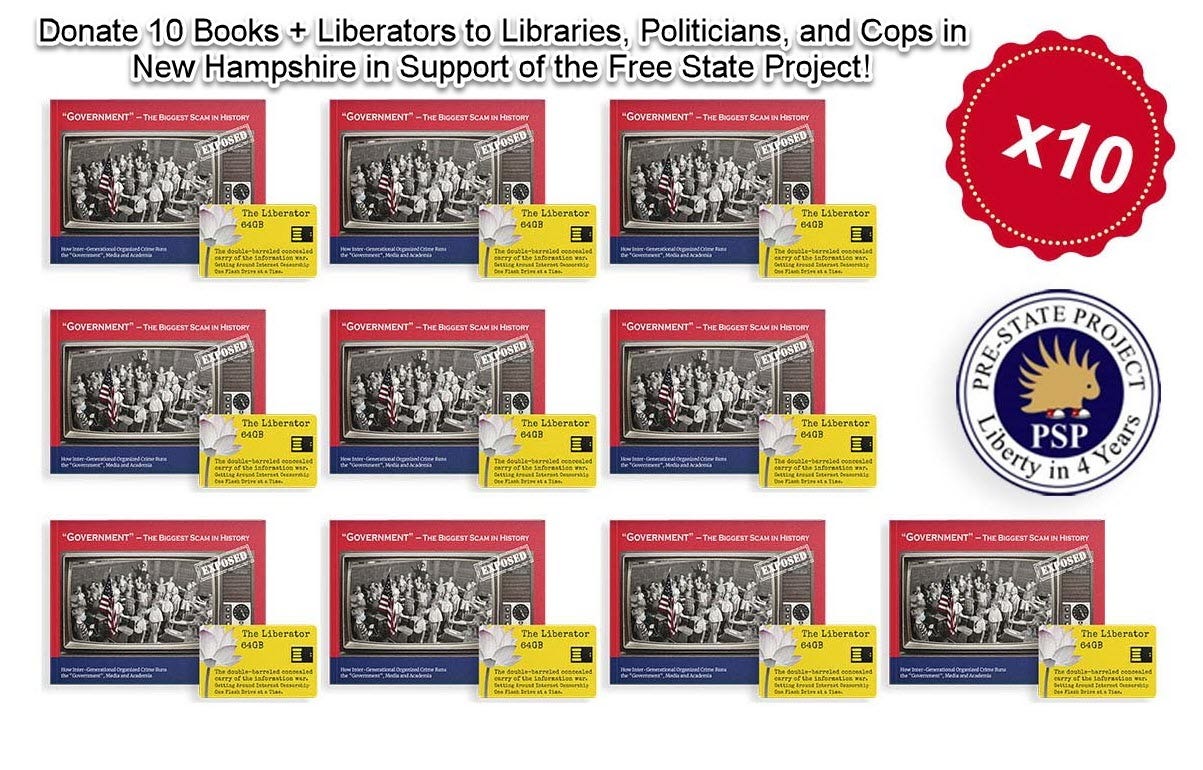 For the folks who buy copies for libraries, politicians and cops, we will let the donor decide who gets them, and the cost includes postage to 10 individual recipients.

For folks who don't have a preference, we will start mailing copies to libraries, police chiefs and testing sending copies to both libertarian-leaning State Reps AND the lefties in the legislature to see whom we have better luck with.
Click HERE to donate a Pop-Up Guerrilla Bookstore to a Liberty Group or business in New Hampshire.

Click HERE to donate 10 copies of "Government" & 10 Liberators to NH Libraries, politicians and/or cops! Postage for each copy is included and you can either provide a list of who they get sent to OR we will send them to those folks where we think we can have the biggest impact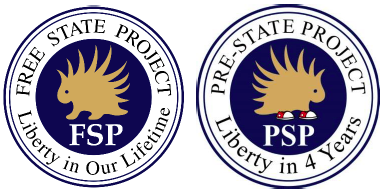 Update on the 5th edition of "Government" – The Biggest Scam in History… Exposed!
The Liberator – Our archive of "government" and media criminality

Important Note: New additions are added to the authoritative Liberator Dropboxes regularly but will not appear in the physical credit card-sized flash drive until we launch the next version. Anyone can download the current contents of the Liberator FOR FREE including all the primary sources and evidence from our investigation into "The Covid".

Liberator #1 – Companion media to "Government" – The Biggest Scam in History. Exposed! https://www.dropbox.com/sh/cocj4c4g4dge5ae/AAD989ik8cHQaoINjIrw9q3da?dl=0
Liberator #2 – Evidence of False Flag terror for police state and hoax shootings for gun control: https://www.dropbox.com/sh/f8vwa29bg8wpp0r/AAByoYT8XcVsbgUYFmrVPLxia?dl=0
Liberator #3 – Evidence that "The Covid" has been a scam and the vaccines are killing people: https://www.dropbox.com/sh/flf3694718or4tb/AADBa0rLhBC2hlbAH7uo3DE4a?dl=0
Liberator #4 – Voluntaryism and more evidence of "Government" corruption: https://www.dropbox.com/sh/tavm9guzgy26sn0/AACXIsDvOkhOebCS4jd0IcVKa?dl=0
Liberator #5 – Prepping and Self-Sufficiency – Hundreds of resources: https://www.dropbox.com/sh/ow588jfgvq0y40r/AABXTfrhNaVBN4ZpmxSwliAra?dl=0
The 5th Edition Everything Bundle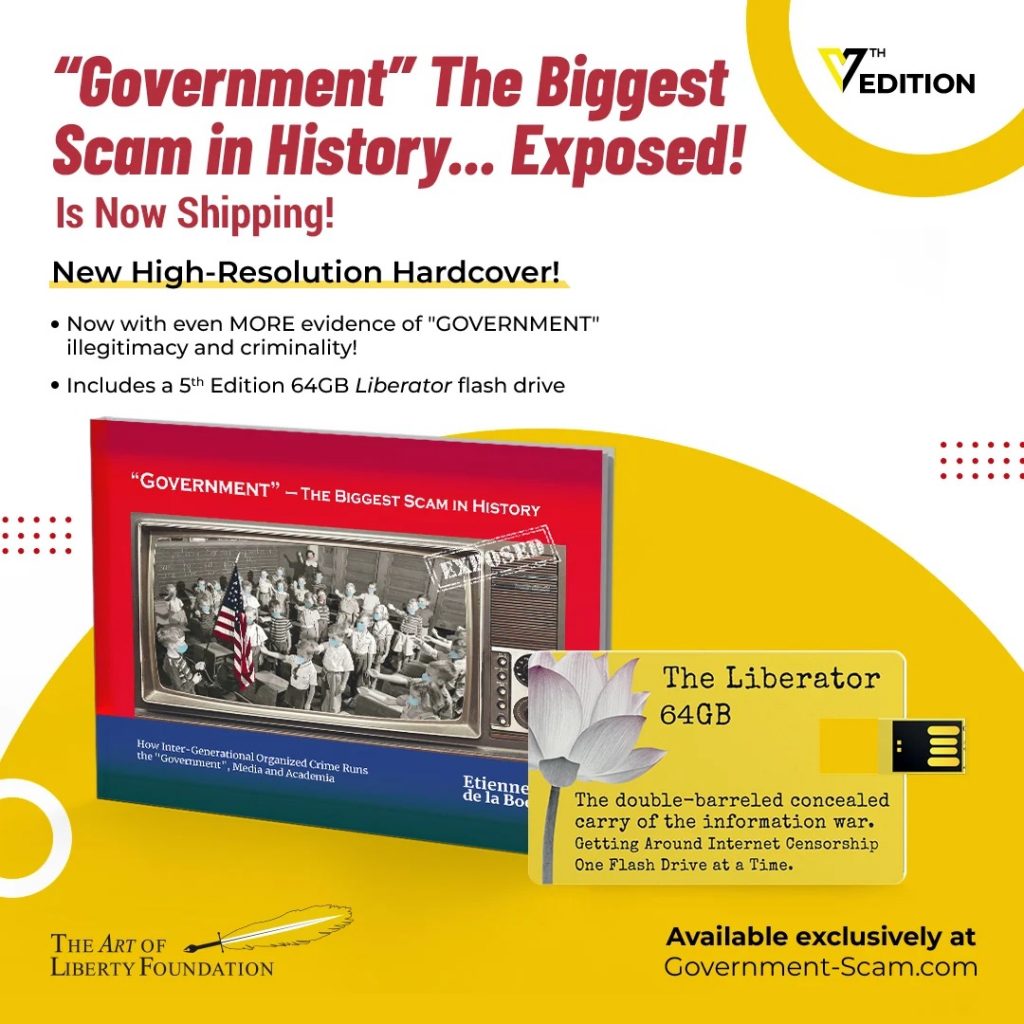 The Everything Bundle – The Sampler of Liberty!
Give me Liberty… and give me more! The Everything Bundle includes the latest version of our flagship book on government, along with a collection of potentially life-altering introductions to anarchy, agorism and voluntaryism.