Liberty Events

August 1st – 10th, Baca Meadows, Forest Lakes, AZ 
Music and Art. All Musicians, Agorists, Artists are welcome to come and celebrate a Voluntaryists Society
August 14th-`16th – The Cove Campground, Gore, Virginia
You made it! This is our 6th year of AnarCon. Founded in 2015 on the principles of radical inclusion to welcome everyone, self-reliance to promote the individual to discover liberty, self-expression to add your unique gifts to the experience, and communal effort to produce social networks that support a strong foundation for a growing tribe of liberation.
One way to participate is to help build the Honey Badger (our mascot) effigy to burn on Saturday night. It's a group process for sure, and anyone can help! Look for Captain Kurt for where to start and if you have art you'd like to burn.
Be sure to pick up your free commemorative AnarCon cup at the Lysander Spooner's Whiskey Brigade. Themed drinks at the bar are gifted away for free in memory of local champion of liberty, Daniel Grysen.
So bring your positive energy and your engagement. Leave no trace behind and use #anarcon for media shares!
Oct.10th-11th, Copperhead Rally Grds, Spavinaw, OK

An unorganized non-event for fellowship with kindred spirits seeking a stateless society
Please note the new location for the same date.
MidFest may be the liberty festival for you, if JackFest (Arizona), PorcFest/Forkfest (New Hampshire), AgoraFest (South Dakota), AnarCon (Virginia) and Midwest Peace and Liberty Fest (Michigan) are too far away. Contact MidFest about any other similar outdoor non-events to be listed here.
No one is in charge with spontaneous order established between free individuals.
Share MidFest.info with your liberty loving friends. Promotion is a decentralized effort. The flier to post everywhere is HERE
Stay as long as you like. Reservations are made directly with the camp owners. Enjoy Copperhead Rally Grounds and the scenic area around for as long as you like, before and after.
Moral Code: The non-aggression principal.
Participate in the Agorist Market at sellers' campsites with no selling fees.
Speakers are welcome. Schedule TBD onsite. Maybe someone will bring a sound system. Contact MidFest with a request to be listed here.
Musicians bring your instruments. Contact MidFest with a request to be listed here.
No admission cost beyond the camp fee paid to the Copperhead Rally Grounds. Nightly $10 for camping, $25 for RV sites and $40 cabins (limited availability).
Camp details are HERE. Stay as many days as you like before and after MidFest.
September 12, 2020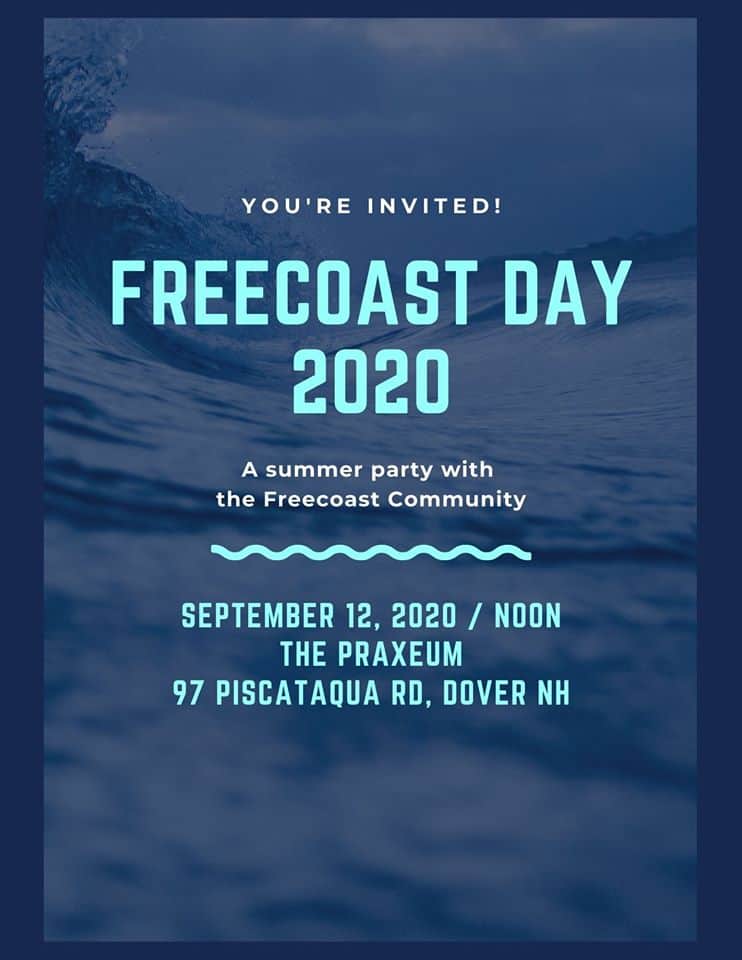 Join us for dancing, sports competitions, a dunk tank, bonfire, time capsule dedication, libertarian shenanigans, and more! This is a family friendly all-day event and you are encouraged to invite any upstanding member of the New Hampshire community to participate.
NEXT YEAR
Stayed Tooned!
Liberty Forum is an annual conference hosted by the Free State Project in Manchester, New Hampshire. The event draws pro-liberty thinkers and activists from around the globe while showcasing New Hampshire's growing, thriving liberty community.
The Porcupine Freedom Festival is an annual liberty camping event organized by Free State Project.