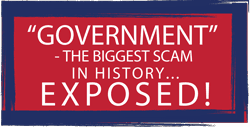 THE BIGGEST SCAM IN HISTORY
Proving the case that "Government", of every flavor, has been a scam of inter-generational organized crime since the beginning… and they have been getting away with it… until now… because they have been controlling the media… 
5 REASONS TO READ THIS BOOK
Even if you've been skeptical of government criminality in the past.
Dan Dicks
"Government" – The Biggest Scam in History… Exposed!  is a must read for anyone who wants to unplug from the matrix and see the world for what it really is…. an organized crime racket led by mafia-like psychopaths who have an agenda to control YOU!… "Government" – The Biggest Scam in History… Exposed! equips the reader with the tools they'll need to free themselves from this system of oppression in an easily understandable and visually pleasing way!"
David James Rodriguez
"Government" – The Biggest Scam in History… Exposed! can help anyone understand that the state is simply inter-generational organized crime….If you're tired of being robbed, threatened, and harmed by self-imposed "authorities" who hide behind a "social contract" that you never consented to, then you've come the right place…"
Mark Passio
"Government" – The Biggest Scam in History… Exposed! is definitely one of the most impressive efforts of our time talking about the illegitimacy of government on it's face.. It's right up there with The Most Dangerous Superstition but it is done in a way that everyone can understand. It's so visually rich and very visually appealing to people… It doesn't read like a textbook or philosophy book because it's so visually engaging."
Anonymous
"Well done. Everything I've read matches the 9 years of research I've done on my own.I have much respect for your efforts. The cognitive dissonance factor is huge among the sheeple. I pray you succeed as my 11 year old daughter needs a future with freedom and liberty"
Larken Rose
"Government" – The Biggest Scam succinctly and thoroughly spells out how 'it' not only could happen here, 'it' already has happened here, 'it' continues to happen here, and it's only getting worse."
GET A PREVIEW COPY FOR FREE!

SIMPLY, SUBSCRIBE BELOW AND YOU WILL RECEIVE A PREVIEW FOR FREE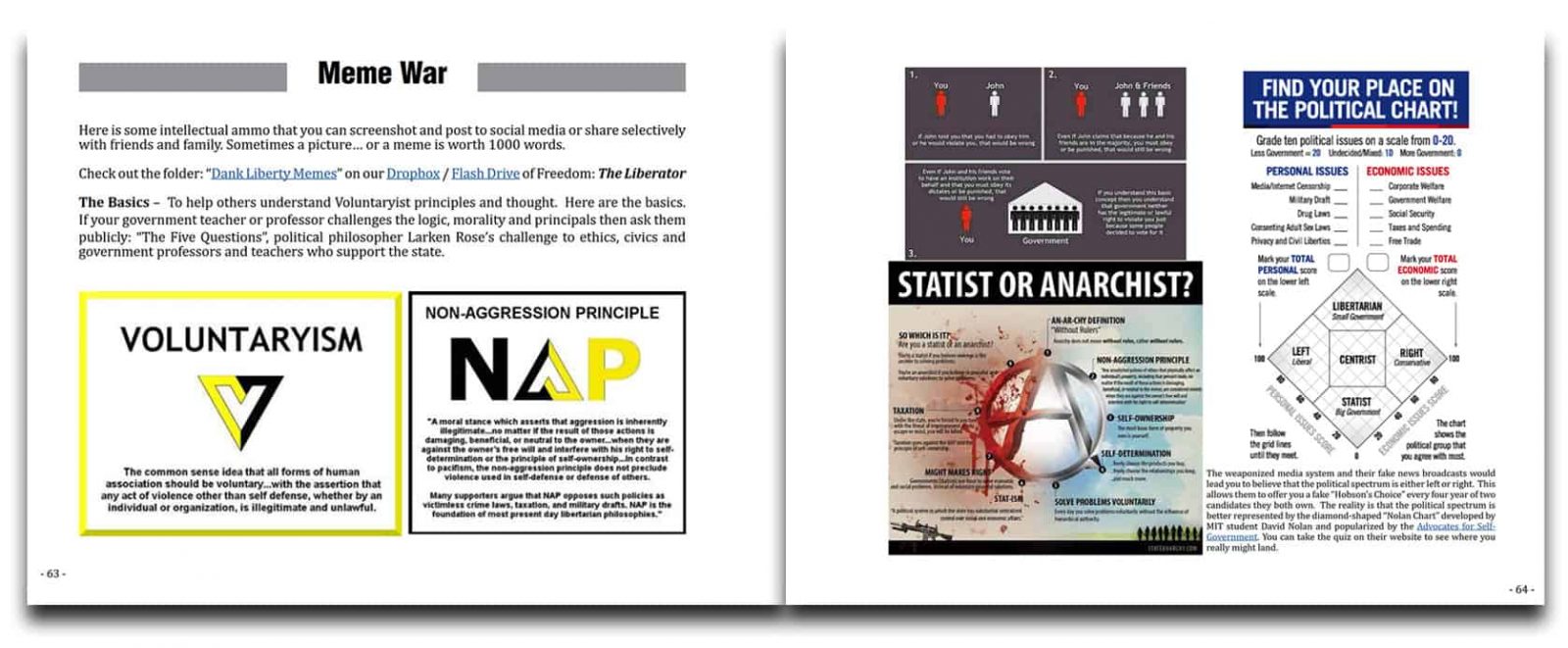 BUY NOW AND UNLOCK YOUR BOOK!
Proving the case that "Government", of every flavor, has been a scam since the beginning… and they have gotten away with it because they have been controlling the media.