---
Five Meme Friday! The Art of Liberty Foundation is taking 5 Meme Friday to the next level. We have professionalized our weekly newsletter with 5 dank memes and the best of the alternative news, censored videos, etc. Read on and enjoy this week's issue.
Enjoy these pokes at the powers that shouldn't be.

---
Update on 5th Edition of "Government" – The Biggest Scam in History… Exposed! Investigation into "The Covid"
Update on the 5th Edition of "Government"
We have been sending material to our graphic design firm every day for four-plus weeks now. It's been our second week working with additional designers to speed up the process of getting the memes and visualizations completed.
Every day closer to the finish line and finally send the final document to the graphic team to harmonize the new content with the old content!
---
64GB Liberator Coming – We are expanding: The Liberator to 64GBs. Everyone who ordered the 32GB Liberator will get an additional 32GBs of material for free!
Funding: Since we only raised $20,000 ($15,250 from IndieGoGo and ~$4,750 in Epic Cash) of our $35,000 goal we are looking for a heavy hitter or two to help us get the book out in a BIG way. If you or anyone you know might be interested then please e-mail me at Etienne@ArtOfLiberty.org where I can take you through the new edition and plans.
Free Download of the 4th Edition for IndieGoGo and Five Meme Friday subscribers – We are making the 4th edition of the book available for free download to our IndieGoGo backers, Five Meme Friday subscribers, and anyone who downloads the full Liberator. You can find the 4th edition with all the hypertext links in the Liberator#1 Dropbox here: https://www.dropbox.com/sh/cocj4c4g4dge5ae/AAD989ik8cHQaoINjIrw9q3da?dl=0
---
The Liberator – Our archive of "government" and media criminality

Important Note: New additions are added to the authoritative Liberator Dropboxes regularly but will not appear in the physical credit card-sized flash drive until we launch the next version in early May. Anyone can download the current contents of the Liberator FOR FREE including all the primary sources and evidence from our investigation into "The Covid".

Liberator #1 – Companion media to "Government" – The Biggest Scam in History. Exposed! https://www.dropbox.com/sh/cocj4c4g4dge5ae/AAD989ik8cHQaoINjIrw9q3da?dl=0

Liberator #2 – Evidence of False Flag terror for police state and hoax shootings for gun control: https://www.dropbox.com/sh/f8vwa29bg8wpp0r/AAByoYT8XcVsbgUYFmrVPLxia?dl=0

Liberator #3 – Evidence that "The Covid" has been a scam and the vaccines are killing people: https://www.dropbox.com/sh/flf3694718or4tb/AADBa0rLhBC2hlbAH7uo3DE4a?dl=0

Liberator #4 – Voluntaryism, Prepping and Self-Sufficiency – Hundreds of resources: https://www.dropbox.com/sh/tavm9guzgy26sn0/AACXIsDvOkhOebCS4jd0IcVKa?dl=0
---
News Of The Week
By Design: PSYOP-HYPERINFLATION-22 Rages On

There are no coincidences, there is only a hyper-centralized coordinated global power grab.
The confluence of the various psyops off of the waning PSYOP-19 "pandemic" are accelerating in diversity as well as intensity. From PSYOP-SUPPLY-CHAIN-22 to PSYOP-UKRAINE-INVASION-22 to PSYOP-FAMINE-22 (already commenced in Africa) to today's CPI print of "8.6%".
Mayman Aerospace debuts flight-ready Speeder flying motorbike prototype –

After turning its main attention away from jetpacks and to its Speeder Air Utility Vehicle (AUV), JetPack Aviation has shown the fruits of its labors in the form of the flight-ready P2 Speeder prototype. At the Draper Venture Network CEO Summit in California, the Speeder made its debut under JetPack Aviation's new Mayman Aerospace brand, which has been established to develop micro VTOL Speeders to suit a range of applications.
Fed Data Shows a Half Century of Moderate Growth in the Fed's Balance Sheet Through Two World Wars – Then a Seismic Explosion Under Bernanke, Yellen and Powell

Wall Street on Parade had an excellent article showing the seismic explosion in the Fed's Balance Sheet after the housing bubble burst and the ensuing financial crisis.
Here is my version of their chart since 2000 where you can seen the seismic shift in the balance sheet (toxic green slime line), particularly with The Fed's response to Covid. The Fed is signaling a tightening in monetary policy to help reduce inflation (blue line).
YouTuber 3D Prints "World's First" Rocket Launcher And Fires At Target
3D printing has revolutionized gun-making and has come a long way since the single-shot "The Liberator" pistol was available for download in 2013. Now entire semiautomatic pistol carbines can be entirely printed at home, and weapon-making appears to have graduated to rocket launchers.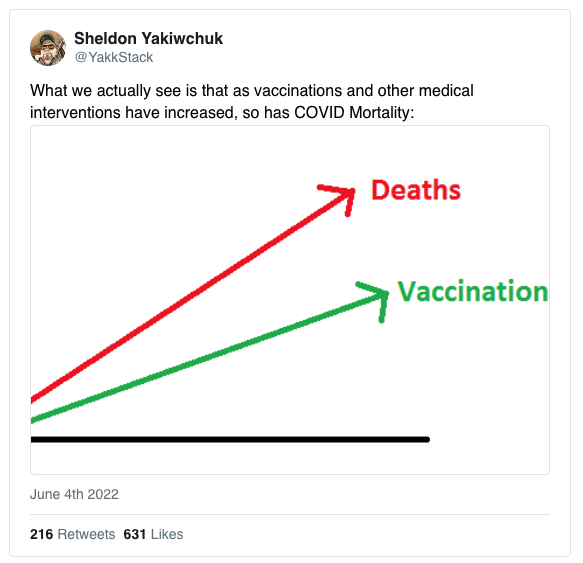 Still a lot of stupid conversations surrounding COVID so I'll take some time to end some of them – Sheldon Yakiwchuk

"There are still a lot of stupid conversations surrounding COVID and Vaccinations and since I haven't drilled into the AB data lately, I figured I'd take some time to use it to help end some of them."
"The death & damage from the DEATHVAX™ continues to pile up…"
---
Turtle Party T-shirts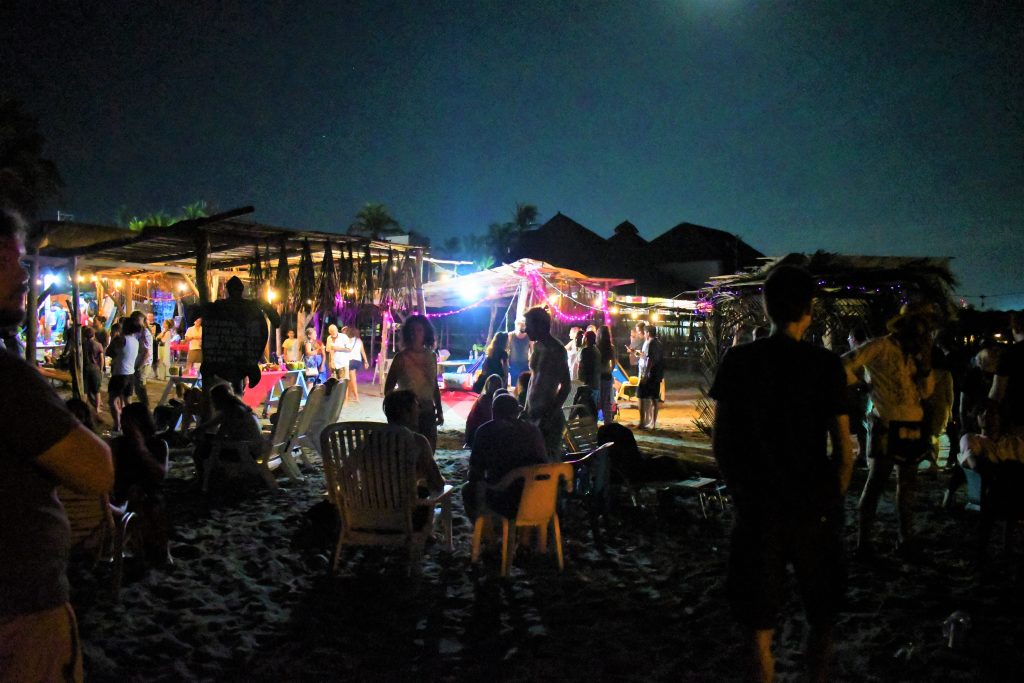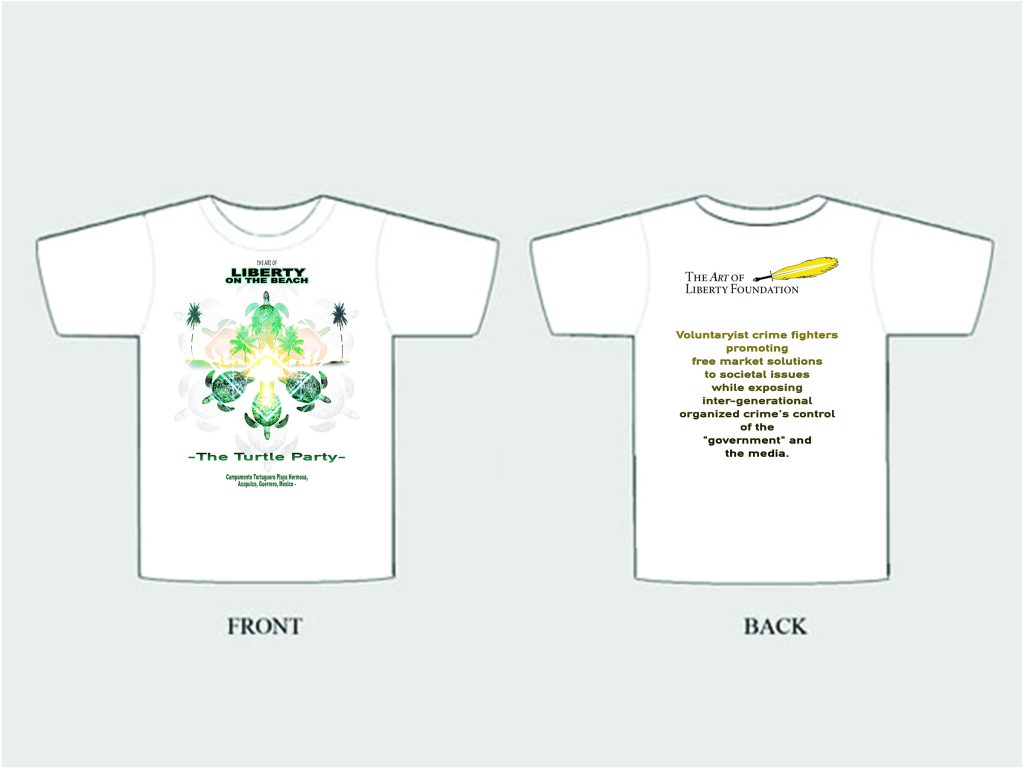 The Turtle Party is over but the T-Shirt lives on

We have about a dozen Turtle Party t-shirts of various sizes. Some are 100% cotton and some are 100% polyester. You can request either but we can NOT guarantee either so order fast to ensure your chance at your preference!

The Turtle Party is our annual fundraiser for the Art of Liberty Foundation around the Agorapulco conference in Acapulco, Mexico each February. The party typically draws 200+ to our favorite turtle sanctuary on Bonfil Beach for a magical evening where the Liberty movement's leading artists combine with the local Bonfil vibe. 2022 headliners included: Grant Ellman of Prezence, Alais Clay, So/Below, and Burnt MD. T-Shirts are $35 + S&H
Upcoming Events
* Porcupine Freedom Festival June 21st – 27th New Hampshire
* Red Pill Expo – July 9 & 10 – Indianapolis, Indiana
* Freedom Fest July 13th-16th Las Vegas, NV
* Truth Invitational Show – July 1st – 29th 2022
* The Jackalope Freedom Festival August 1st-14th Baca Meadows, AZ
* Midwest Peace and Liberty Fest – July 21-25, 2022 – Michigan
* AnarCon August 5th-7th Richmond, VA

Get together: Meet others, have fun, and get involved: Arizona: Sedona Freedom Movement, Sedona Conscious Collective California: Complete Liberty(San Diego), Santa Cruz Voluntaryists, Bay Area Voluntaryists , The Mises Circle Orange County (Newport Beach) Colorado: We Are Change(Denver),Liberty on the Rocks (Denver), Kansas: Libertarian Free Thinkers of Kansas City, Michigan: The Michigan Peace and Liberty Coalition(Detroit) New Hampshire: Free State Project, Free State Project Calendar of NH Liberty Events (statewide), The Praxeum (Liberty Center in Dover/Portsmouth, NH), The Wearehouse (Liberty Center in Weare, NH), The Quill (Liberty Center in Manchester, NH) The Shell (Liberty center in Rollinsford, NH) Massachusetts: Boston Liberty Hang Out New York Anarcho-Capitalist Meet up, Texas:Voluntaryists of Dallas/Fort Worth, Houston Free Thinkers, Voluntaryist of Austin Utah: Bountiful Voluntaryist Meet Up Virginia – Liberate Richmond Washington State: Seattle Ancaps Voluntarists Libertarians, Tacoma Liberty on the Rocks.

Europe:London Anarchy Meetup, Libertarian Meetups – Göteborg, Sweden
Asia: VOLUNTARYISM! Living Peacefully and Morally!( Pattaya, Thailand)
Everywhere: Freedom Cell Network, Caledonia,
Have a Liberty event, group or meet-up that you would like featured in our calendar? Drop us an e-mail to: Events@ArtOfLiberty.org
---
More Memes Bonanza
Video of the Week
Larken Rose breaks down the dishonesty of many advocates for "government" intervention. The refusal of so many people to honestly state (or even understand) the consequences of advocating for "government" solutions: "Government" supporters are advocating for their friends, neighbors, and family to be robbed at gunpoint to put a particular program into place. Period. There is no way to dress it up… there is no way to euphemistically call it something else…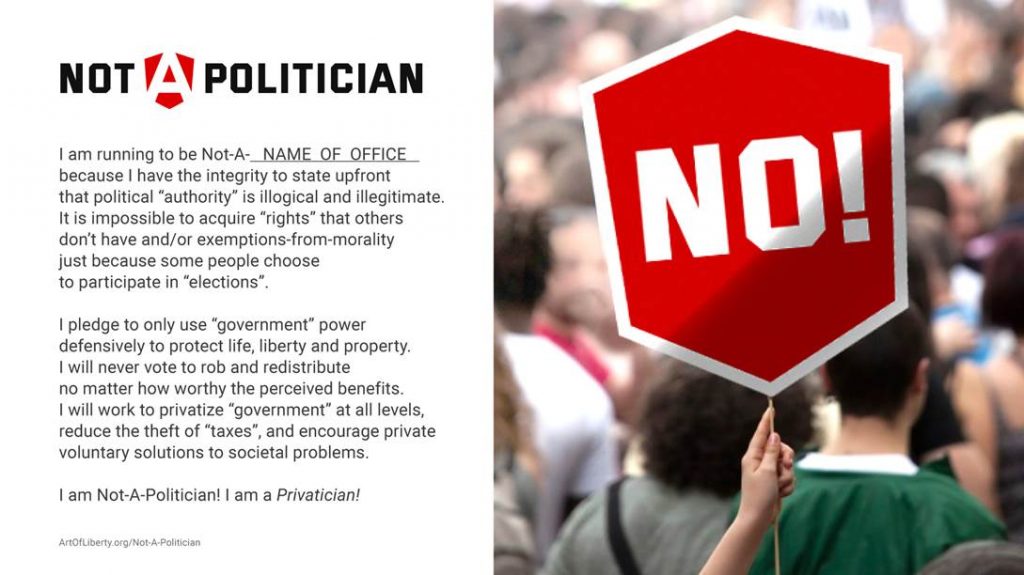 Privaticians / Not-A-Politicans –
Which is an excellent segue into an update on the 5th Edition and a new concept I am calling: Privaticians / Not-A-Politicans. Last month I wrote an article for our Substack called: Can Politics Be Moral – Advice for Aspiring Politicians from Sedona – The City of Light. In that article I opined that it is possible to be a moral "politician" but it is a fairly narrow road. You can represent your constituents by voting defensively on their behalf BUT the instant you advocate or vote for redistribution and/or violence to be used against peaceful people for victimless crimes you lose the moral high ground and degenerate into nothing more than a fancy looter.
Free State Project Corner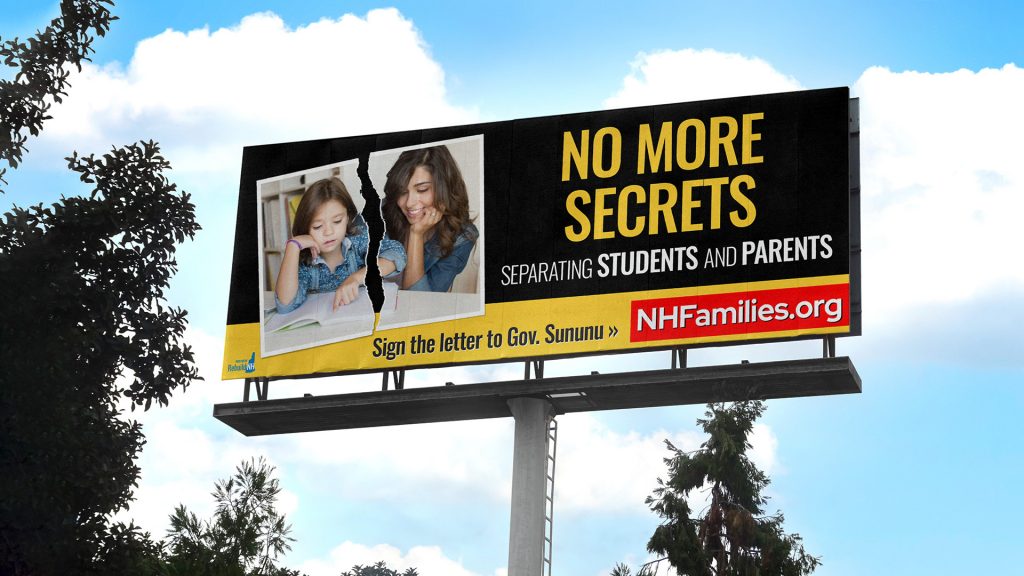 Help Pass A Parental Bill of Rights!
This week we are featuring a non-profit called: RebuildNH that is fighting for Liberty on a variety of fronts in New Hampshire. They were the leading FSP voice and state-wide coordination effort for organizing legislative and peaceful civil disobedience against Covid.
RebuildNH is a 501(c)(4) not for profit corporation. This all-volunteer, grassroots effort is entirely operated by concerned citizens in New Hampshire. To donate to support
---
The Everything Bundle
The Everything Bundle – The Sampler of Liberty!
Give me Liberty… and give me more! The Everything Bundle includes the latest version of our flagship book on government, along with a collection of potentially life-altering introductions to anarchy, agorism and voluntaryism.