---
Five Meme Friday! The Art of Liberty Foundation is taking 5 Meme Friday to the next level. We have professionalized our weekly newsletter with 5 dank memes and the best of the alternative news, censored videos, etc. Read on, enjoy this week's issue.
Enjoy these pokes at the powers that shouldn't be.

---
---
Upcoming Events
* Libre Planet – Free Software Foundation's Conf March Cambridge, MA
* Flotefest – April 27th-May 2nd 2022 – Gause, Texas
* Porcupine Freedom Festival June 21st – 27th New Hampshire
* Rainbow Gathering June 28, 2022 through July 28, 2022 TBD-Colorado
* Freedom Fest July 13th-16th Las Vegas, NV
* Midwest Peace and Liberty Fest August Michigan

* AnarCon August 5th-7th Richmond, VA
* The Jackalope Freedom Festival August 1st-14th Baca Meadows, AZ
* The Freecoast Festival September Portsmouth, NH
* Mid-Continent Liberty Festival(MidFest) October 2022 – Tahlequah, OK
Get together: Meet others, have fun, and get involved: State By State: Arizona: Greater Phoenix Mutual Aid and Safety Society Colorado: Denver – We Are Change, New Hampshire:Free State Project, Portsmouth The Praxeum, The Shell Texas: Houston Free Thinkers, Voluntaryist of AustinVirginia – Liberate Richmond, New YorkAnarcho-Capitalist Meet up, Bay Area Voluntaryists, London Anarchy Meetup, Libertarian Free Thinkers of Kansas City, Voluntaryists of Dallas/Fort Worth, Caledonia(everywhere)
---
"Government", Media and Academia Criminality Exposed
Los Angeles Is Spending Up to $837,000 to House a Single Homeless Person –
Los Angeles voted for a $1.2 billion program in 2016 that was intended to quickly build housing for the city's sprawling homeless population, but it is moving very slowly while costs are spiking. Most of the units are studios or one-bedroom apartments. An audit found 14% of the 1,200 units that have been built exceeded $700,000 each, and one project in pre-development is estimated to cost almost $837,000 per unit. In recent years, homeless encampments have spread into virtually every neighborhood, while the population has climbed to an estimated 41,000 people. Most are drug addicted or mentally ill, and violence is commonplace. Homelessness is an industry and government agencies, NGOs, and land developers profit from it and are interested in expanding funds rather than fixing the problem.
More Memes Bonanza
---
Interview of the week
Videos of the week
---
Free State Project Corner
Community is what it is all about! As government's boot stamps down harder and harder, where you live and who your neighbors are becomes crucial to your quality of living and peace of mind. Belonging to a strong, self-reliant community helps you sleep better at night… and who doesn't want quality ZZZs?
New Hampshire In The News
New Hampshire is the freest state in America. Here's why: The Free State Project has brought numerous wins to the Granite State as well as a new culture of individual liberty.

To give some examples, Free Staters have helped with the passage of constitutional carry, the expansion of school choice, and the decriminalization of recreational Marijuana use. New Hampshire also has widespread cryptocurrency use, no seatbelt laws for individuals over the age of 18, no mandatory car insurance (and subsequently low insurance costs), and a low overall tax burden, having abolished the state income tax, state sales tax, inheritance tax, and capital gains tax. The culture has also changed to heavily favor homeschooling and an accessible political scene. The state has even entertained a constitutional amendment for secession from the United States.
Governor Chris Sununu sits down with FSP founder Jason Sorens and William Ruger of the Cato Institute to discuss New Hampshire's recent ranking as the "#1 Freest State." Watch the discussion.
Over-the-counter Ivermectin in NH? Why not? A bill takes aim at more medical freedom.
The Week weighs in with The Rise and Fall and Rise of Libertarianism: "Appeals to personal freedom, limited government, and epistemological skepticism against pandemic authorities have some basis in the organized libertarian movement."
Catch Porcupine Day VI speeches from President Emeritus and FSP Chair, Carla Gericke, and Acting Executive Director, Jeremy Kauffman.
The Free State Project is the vanguard of the radical notion that living with people who share your values creates an optimal life. Now, according to NPR, Americans are fleeing to places where political views match their own.

---
News Of The Week
WOW! Pfizer knew their "vaccine" was killing and maiming people by June 2021 and they suppressed the results of the trials until they were released by a judge. Remember: The swine flu vaccine was halted at less than 50 deaths. We are officially at 24,402 deaths according to VAERS in the US alone with 1223 deaths reported in the trial. This is mass murder! Covid 19 is democide. Publication of data on adverse reactions of the Pfizer trials.
---
The Pandemic Treaty Under the World Health Organization (WHO) –Negotiations on an international agreement to prevent and combat pandemics have begun, and ratification is set for 2024. The agreement is based on Article 19 of the United Nations' World Health Organization (WHO) Constitution, which allows the WHO General Assembly to adopt binding agreements for all 194 Member States by a two-thirds majority. Critics are concerned that the WHO can prescribe binding measures such as lockdowns, mandatory vaccination or the central collection of data under the 'agreement'.
---
President Biden Asks Congress for $16.4 Billion to Fund Ukraine and the Pentagon
Joe Biden is asking Congress for another $10 billion for Ukraine, which is in addition to the $6.4 billion President Biden asked Congress for last week. According to Reuters, $2.9 billion will go toward security and humanitarian aid and $3.5 billion would be for the Pentagon. Unfortunately, a growing number of Americans support stopping Russia and meddling in Ukraine instead of staying out of the conflict.
---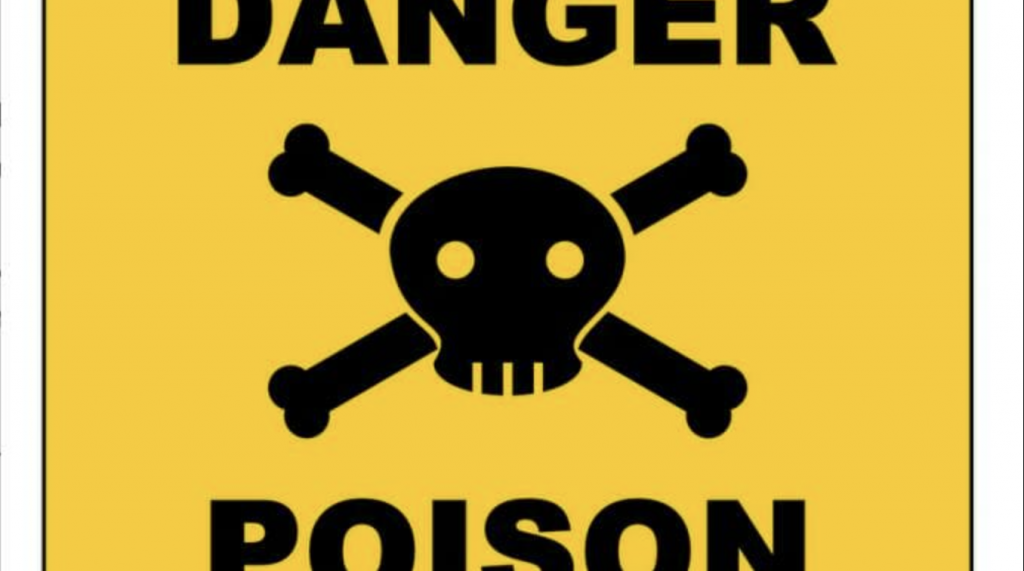 Poison Warning Issued on Home COVID Test Kits after More than 200 People Poisoned –
Abbott's BinaxNOW COVID-19 Home Test Kit contains a lethal drug, sodium azide, that has a history of killing people even in small doses. Poison control centers around the US have sounded the alarm over the home test kits as more than 200 reports of poisoning have been reported from exposure to this chemical. These test kits are not FDA approved, but were fast-tracked through emergency use authorization as the Biden Administration spent $3 billion to purchase and make available COVID home testing kits.
---
The Everything Bundle
The Everything Bundle – The Sampler of Liberty!
Give me Liberty… and give me more! The Everything Bundle includes the latest version of our flagship book on government, along with a collection of potentially life-altering introductions to anarchy, agorism and voluntaryism.