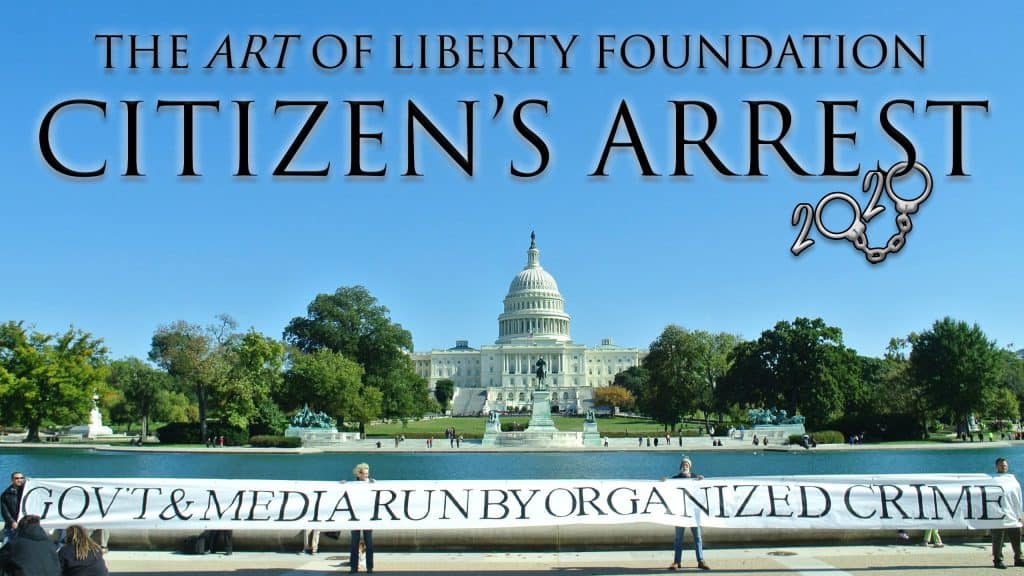 When I spoke at the Anarchadelphia conference in Philadelphia a couple of weeks ago I told the story of The Biggest Secret of the Secret Service (a speech I almost titled: When Combat Veterans Told the US Government: NO! and Shook the Gates of the White House.)  In the speech I soft-launched Citizen's Arrest 2020, a peaceful, non-violent free-speech campaign to educate the Secret Service, US Park Police and Washington DC metro police on the specifics on how organized crime runs the government and the media.

The goal is to demonstrate popular support to federal, state and local law enforcement that a significant percentage of the population understands that "government" is illegitimate, immoral, and artificially indoctrinated. In short, it has been a scam.  A confidence trick.   We further would like to show law enforcement popular support for arresting the current occupants of the White House and complicit members of the Cabinet, Congress, and the Media.   I think we can do it in 12 Acts where we can build popular support up to where it is impossible for the media to hide that a significant percentage of the population isn't arguing over manufactured wedge issues but pointing out the illegitimacy and open criminality of the crooked system.
The Art of Liberty Foundation is proposing a new strategy for freedom: Support the Secret Service, Park Police and DC Metro Police with a campaign to educate those agencies on how the organized crime system works and then join forces with them to effect a "Citizen's Arrest" together on the 7th Anniversary of the Million Vet March on the Memorials on October 13th 2020.
The project kicks off on the 6th anniversary of the march (Sunday, October 13th 2019) with a year-long campaign to educate the Secret Service, Park Police and DC Metro Police on the illegitimacy, illogic, and immorality of "Government" and the specifics of how organized crime is robbing the population and controlling perception using a weaponized monopoly media system.  We will be building the case and supporting evidence over the coming year.