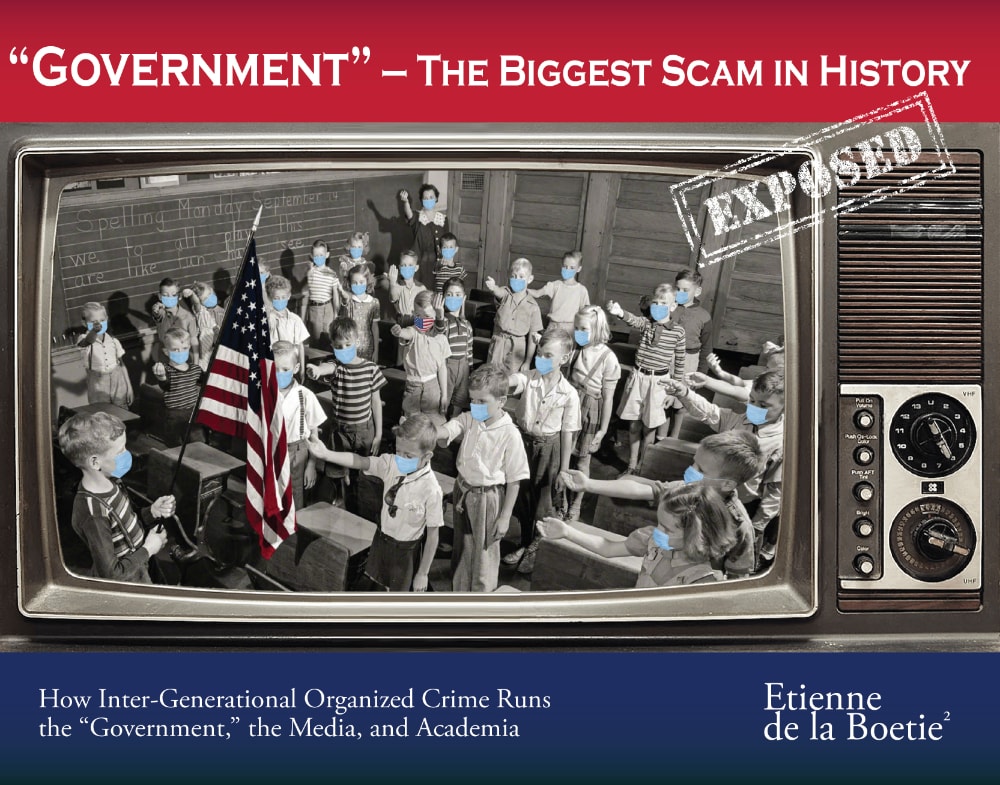 "Government" – The Biggest Scam in History… Exposed! is a book scientifically designed to wake up friends, family, and coworkers to the reality that "Government", of every flavor, has been a scam of inter-generational organized crime since the beginning.
Now, I am rebranding, expanding, and honing this powerful book into a 5th Edition with improved end-notes, a new look, and a brand new collection of one-pagers, including The Scam of "The Covid" – The Manufactured Reason for Trillions in "Bailouts" and several more.
This book and its companion media, The Liberator – A viral flash drive, Dropbox and/or Data DVD full of liberty resources – has been one of the Liberty Movement's most successful outreach tools. They both expose organized crime's control system and provides healthy alternatives of voluntaryism, freedom, love, tolerance, agorism, counter-economics, and crypto-currencies.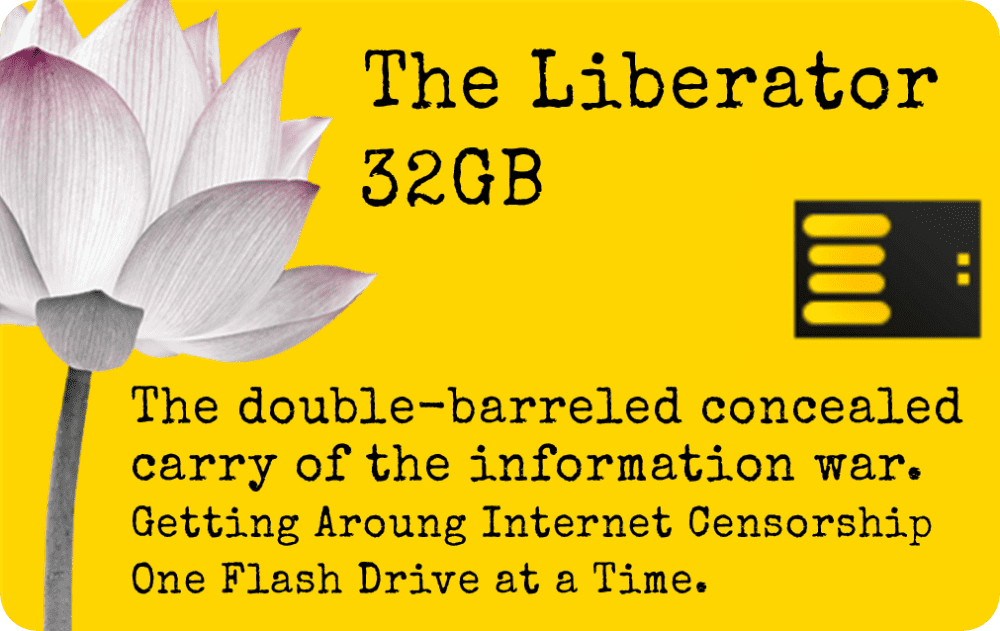 I need your help to get it
out there!
I've started a fundraising campaign on IndieGoGo to help make this happen. Along with being able to pre-order the 5th Edition, there are a ton of other great perks available like new bundles, a brand new 32GB Liberator Flash Drive, stickers, high-resolution hardcovers, friends bundles, and even a #1 Non-Fungible
Token (NFT).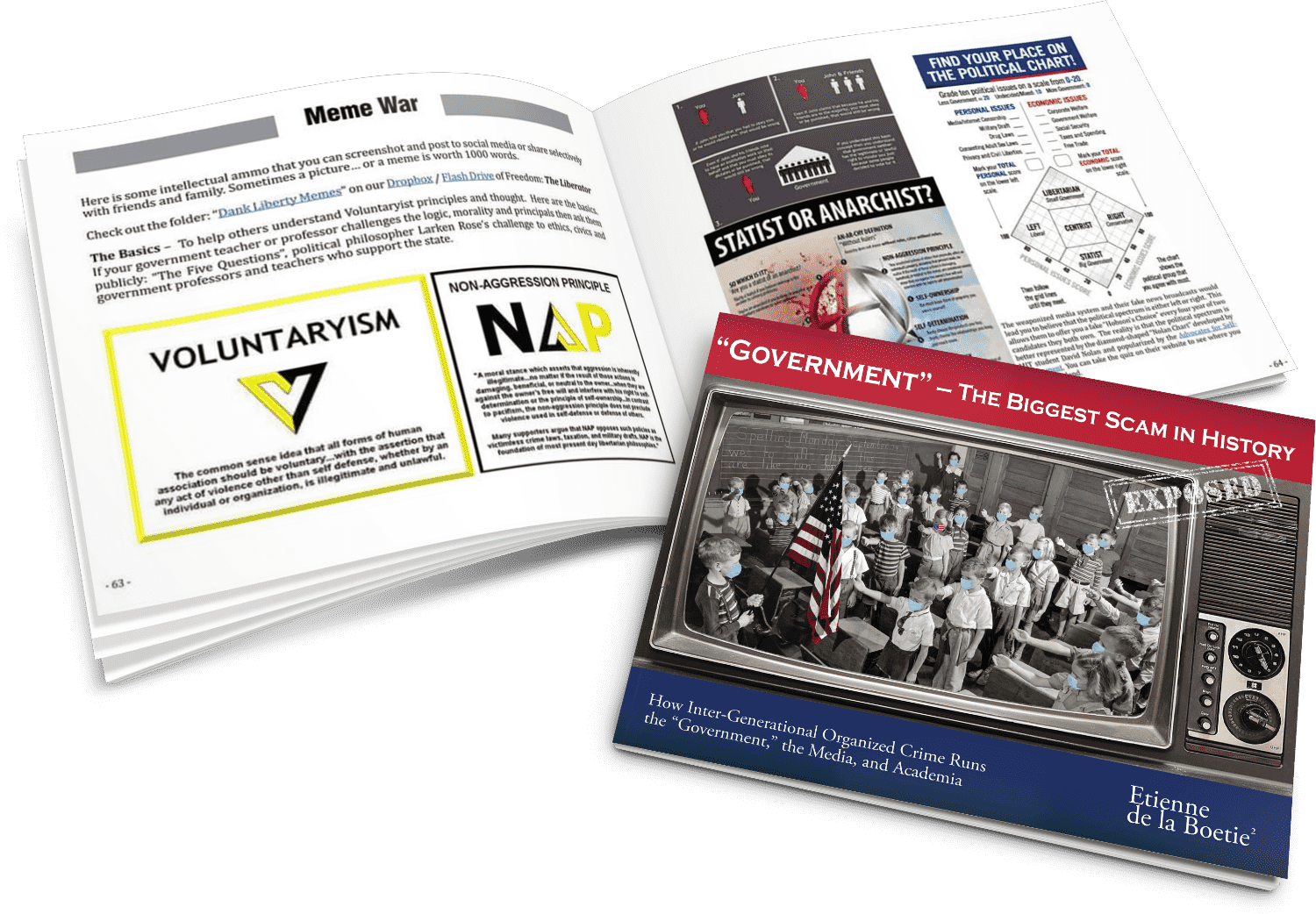 Anyone who feels that something is "off" and seeks the truth behind the narrative
Those who value freedom and want to live in a voluntary world
Those who have friends, family, and coworkers who need more evidence presented in an effective manner to see the truth
Planned Improvements to the 5th Edition
of "Government"
Book Creative Redesign
Improved End-Notes with explanations for references
New content breaking down the scam of "Covid"
AND Brand New
One-Pagers:
The Scam of "The Covid" – The Manufactured Reason for Trillions in "Bailouts"
—
How the Organized Crime "Government" Hierarchically Controls Academia
—
Darpa Front Companies?: Google/YouTube, Amazon, Facebook, Twitter, Wikipedia, Reddit, Netflix, Meet Up, Disqus, Nextdoor
—
Monopoly, Duopoly and Triopoly
—
The Unethical Role of the Monopoly Police
—
The Unethically Manipulative Techniques Used on the Military
—
An Open Letter to Freemasonry
—